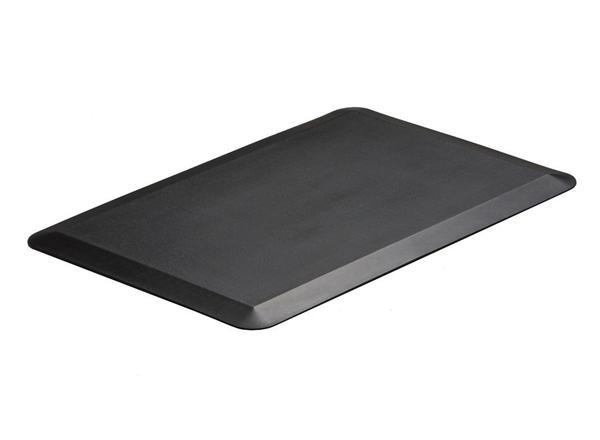 S2S Comfort Plus Anti-Fatigue Mat
29.00 (in)
1.00 (in)
18.00 (in)

Incase the product you want is out of stock, please contact us. We can update you on availability or offer alternative solutions. We're here to help you get what you need.
The S2S Comfort Plus Anti-fatigue floor mats are ergonomically designed to prevent leg, foot, and lower back fatigue and pain experienced by workers who stand on hard flooring.
The double sponge mat features a durable, one-piece construction ideal for high-traffic areas found in retail, commercial and industrial work areas. The bottom surface is certified by the National Floor Safety Institute for its superior high traction properties. The top surface features a brushed textured surface that coordinates well with office spaces, retail stores, and other commercial environments.
Read more: S2S Dual Comfort Plus Standing Desk
Commercial grade
18″ x 29″x 0.75″
Provides all-day comfort support
Prevents leg, foot, and lower back fatigue
Each ergonomic mat is constructed with an easy-grip handle for quick and easy movement
High-traction bottom surface
The top surface is stain resistant
3-year warranty