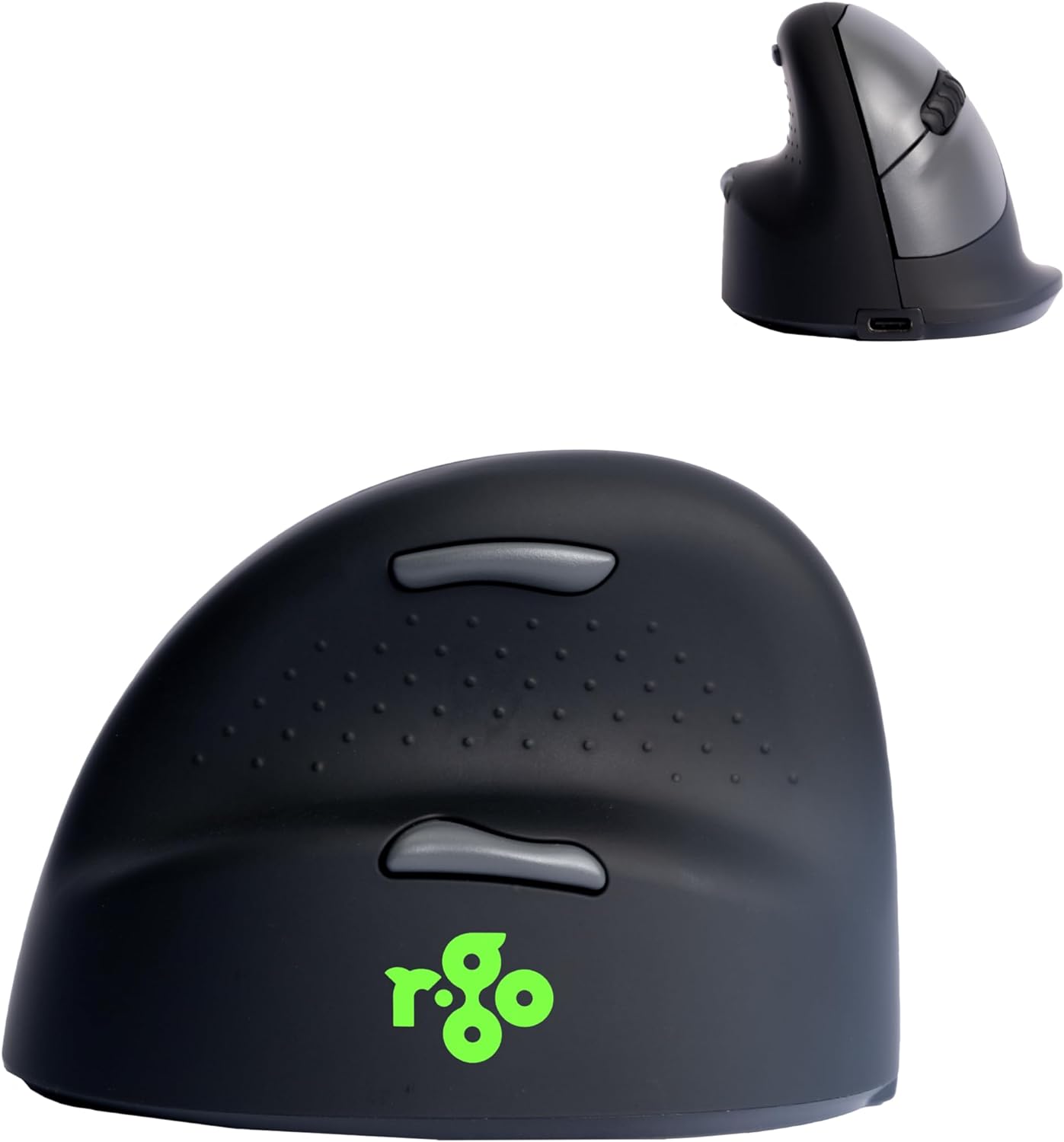 HE VERTICAL MOUSE – STANDARD RF WIRELESS
Usually ships within 3 – 5 Business Days

Incase the product you want is out of stock, please contact us. We can update you on availability or offer alternative solutions. We're here to help you get what you need.
The Standard RF Wireless HE Mouse offers a vertical grip which provides a neutral, relaxed position of the hand and wrist. You move from the forearm instead of your wrist, which assists in preventing RSI. This mouse fits very comfortably in your hand, and supports your wrist and fingers.
The HE Vertical Mouse is designed for more natural and comfortable mousing.
Customizable buttons: You can customize the buttons on the HE Mouse to your personal requirements.
Award Winning Design: HE Mouse has won the Benelux Office Product Award 2013 due to its innovative design.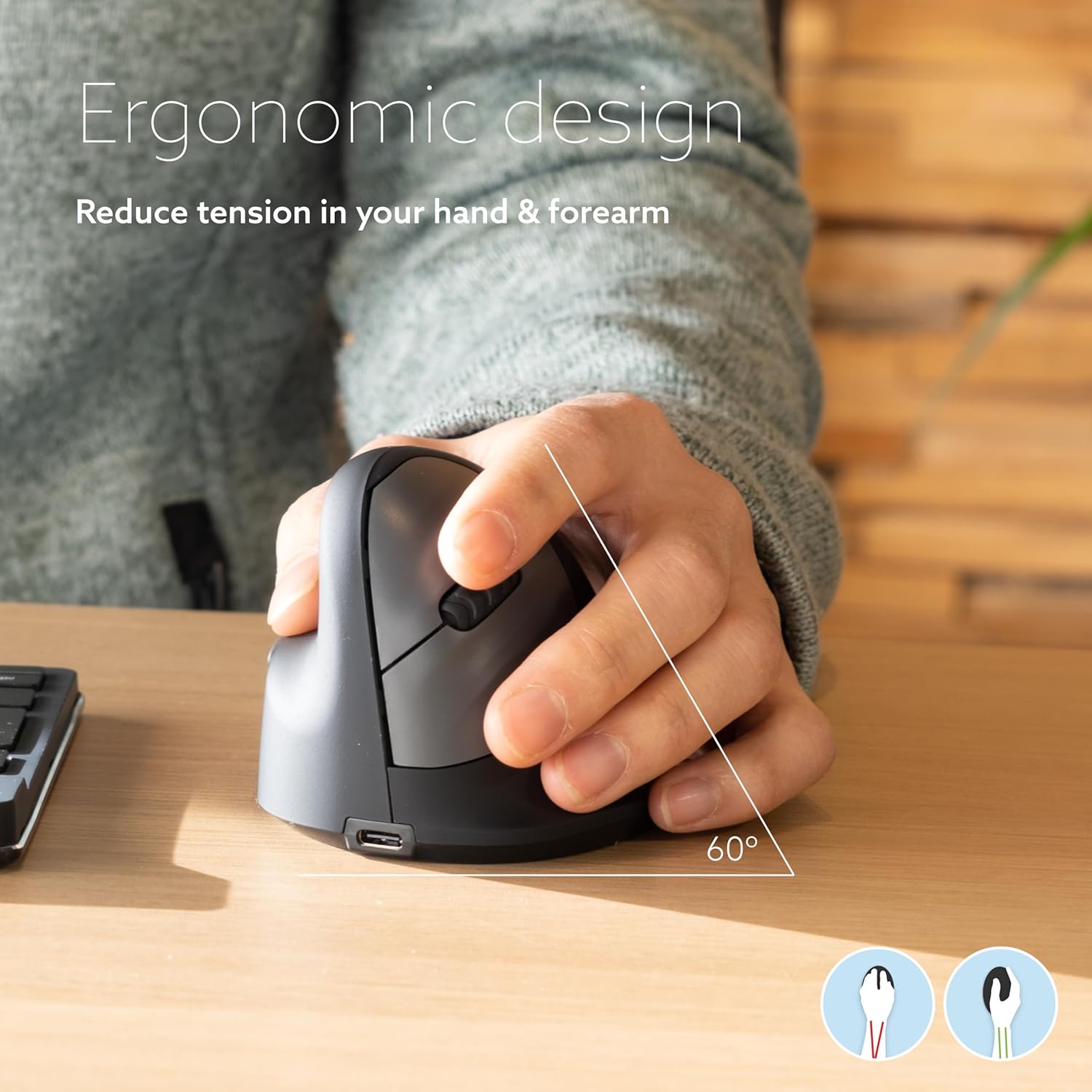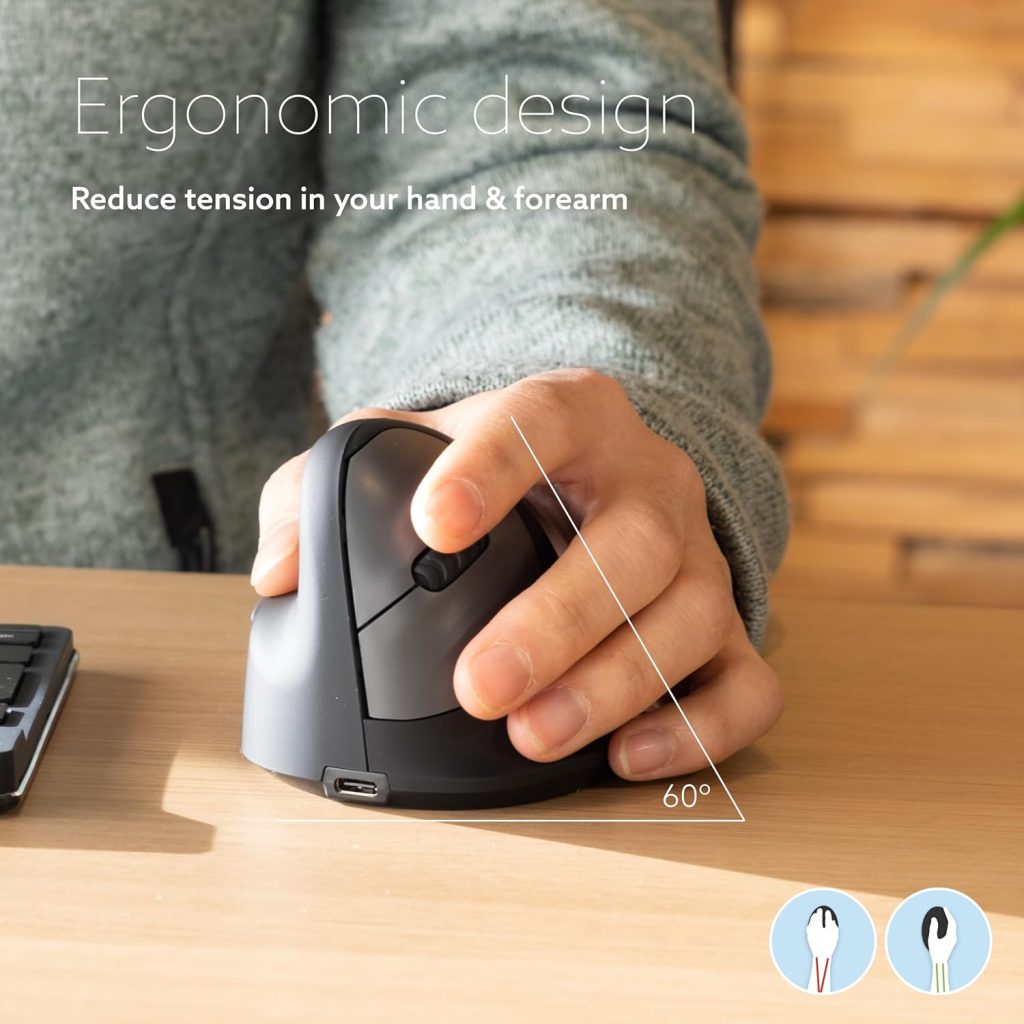 Read more: Posturite Penguin Vertical Mouse – Wireless
Product dimensions (L x W x H): 4.13"x 3.26" x 2.99"
Product material: Plastic
Color: Black & Silver
Angle adjustment: 70°
Package dimensions (L x W x H): 5.27" x 4.05" x 3.62"
Net weight (in lbs.): 0.20
Gross weight (in lbs.): 0.65
Compatibility: Windows, Mac, Linux
Connection: Wireless (RF)
Installation: plug & play
Battery use: 50
Battery charging: 6
Buttons: 4 buttons, scroll wheel
Resolution (DPI): 800 – 1200 – 1600 FREE
Battery type: Li-Ion
Length hand: Length hand (measured from wrist to tip of middle finger) 6.88 – 7.67
Model: Vertical
Hand: Right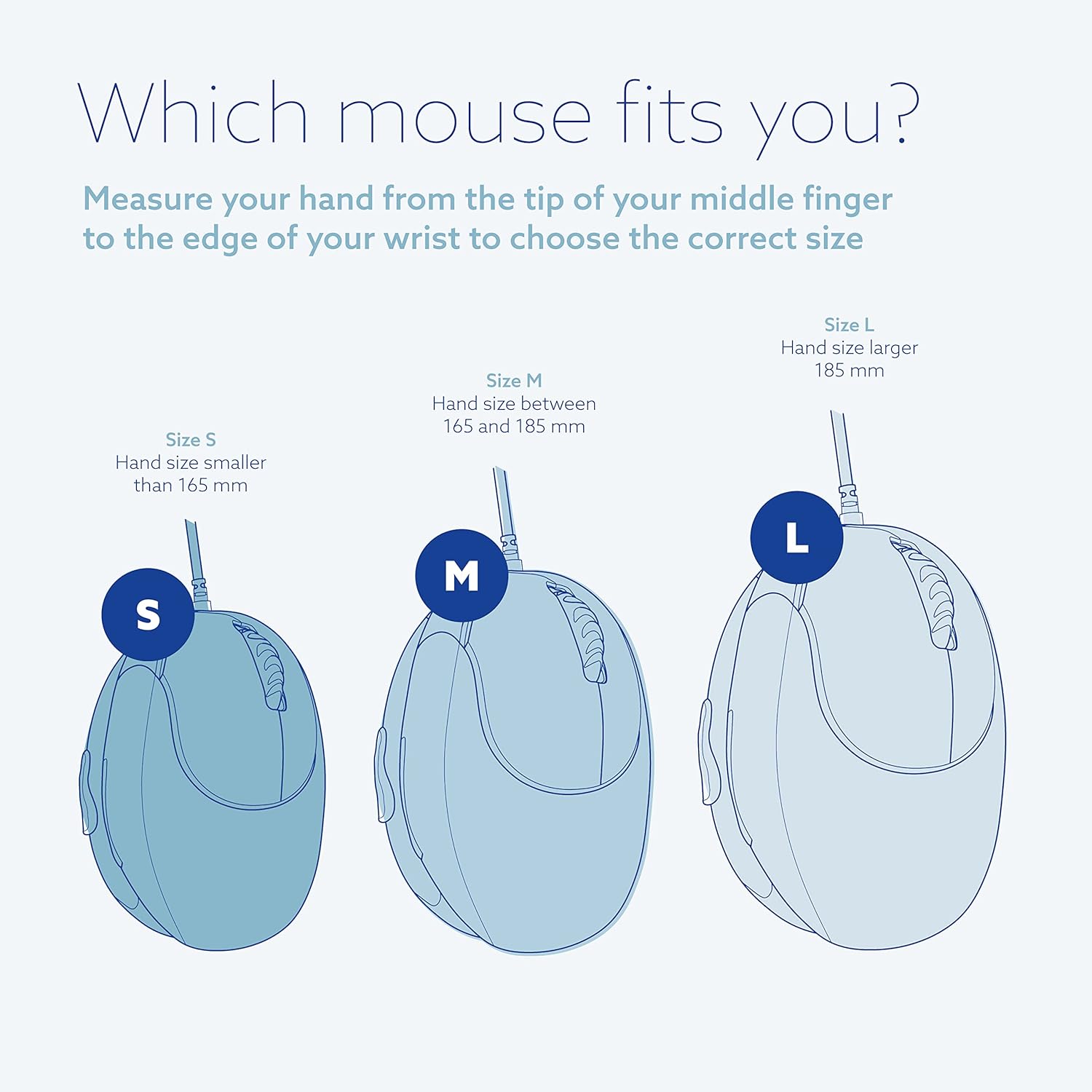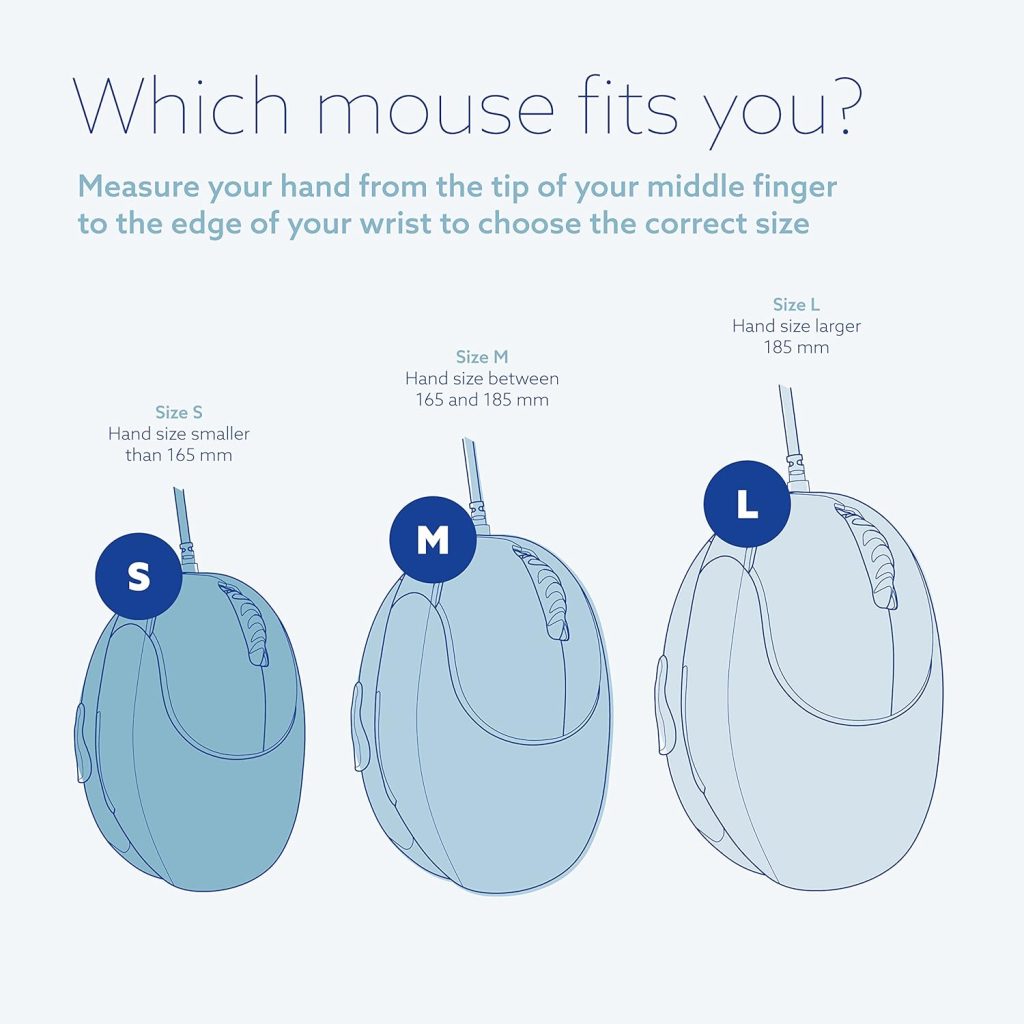 Read more: UltraErgo Wireless RF Split Keyboard