Envision sitting in a chair that perfectly aligns with the natural curve of your spine. Drawing inspiration from the structure of the human backbone, the Verte blends ergonomic design with unmatched comfort. Crafted over ten years by a dedicated team of engineers, designers, and ergonomic experts, the Verte stands out as a unique masterpiece in seating. Once you experience its comfort, you'll realize that no other chair compares.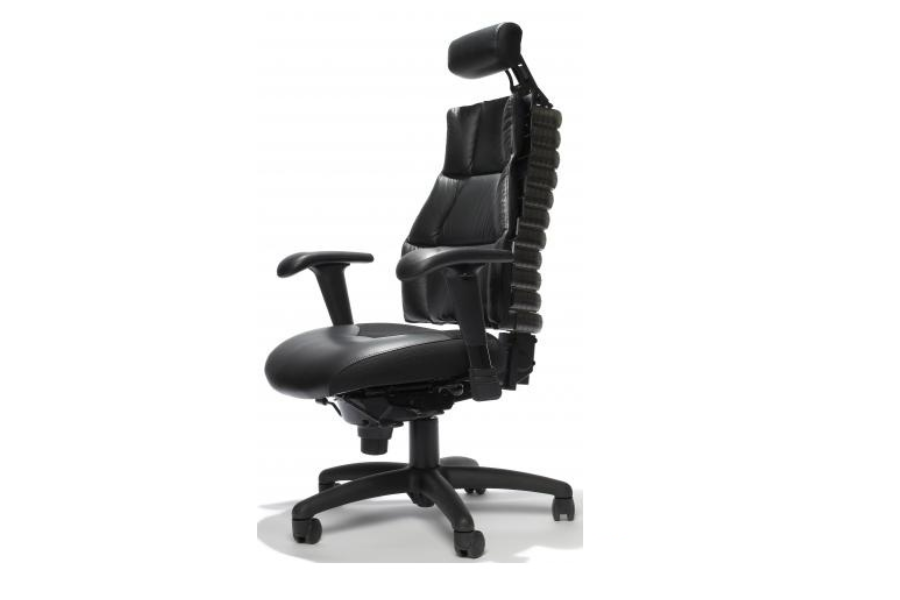 What is the RFM Verte 2200 Executive Back w/Adjustable Headrest Chair [22111]?
The RFM Verte 2200 [22111] is a high-end executive office chair with an adjustable headrest. It's designed for optimal comfort and posture support, featuring an upholstered outback with black air knit fabric. The chair meets CAL 117 standards and includes a seat slider for personalized positioning. Its unique design allows for automatic adjustments with back movements, ensuring ergonomic alignment and lumbar support. Perfect for professionals seeking a blend of style and functionality.
One of the standout features of the Verte 2200 is its special back mechanism. With 11 spring-loaded joints, the chair can take the shape of your spine and lock it in place. This provides consistent support, making it ideal for those who sit for extended periods.
The Verte 2200 is also versatile. It's suitable for various tasks and can support up to 300 lbs. Moreover, it offers customization options to fit different preferences.
In our view, a good chair should boost productivity, ensure comfort, and support a healthy sitting posture. The RFM Verte 2200 Executive Back w/Adjustable Headrest Chair [22111] achieves all these goals. It's a top choice for those who prioritize comfort and health in their workspace.
Read more: RFM Carmel 8200 Series Medium Back Task Chair [8215]
Key Features of the RFM Verte 2200 Chair
This chair isn't just about aesthetics; it's a culmination of design, functionality, and unparalleled ergonomic support.
1. Spine-Conforming Design:
One of the first things we noticed was its unique design, inspired by the human vertebrae. This ensures that the chair adapts to your spine's natural curve, offering tailored support that many other chairs simply can't match.
2. Advanced Adjustability:
The RFM Verte 2200 doesn't believe in a one-size-fits-all approach. Its adjustable headrest and various tilt mechanisms ensure that users can find their optimal seating position, enhancing comfort during prolonged usage.
3. Premium Materials:
Every component of this chair screams quality. From the breathable mesh back to the cushioned seat, the materials used are both durable and comfortable, ensuring longevity and consistent support.
4. Ergonomic Excellence:
Designed with input from ergonomists, this chair promotes healthy posture and reduces the risk of back and neck strain. It's evident that a lot of thought went into making the Verte 2200 not just comfortable but also health-friendly.
5. Aesthetic Appeal:
Beyond its ergonomic benefits, the Verte 2200 is a visual treat. Its sleek design and modern aesthetics make it a perfect fit for both traditional and contemporary office spaces.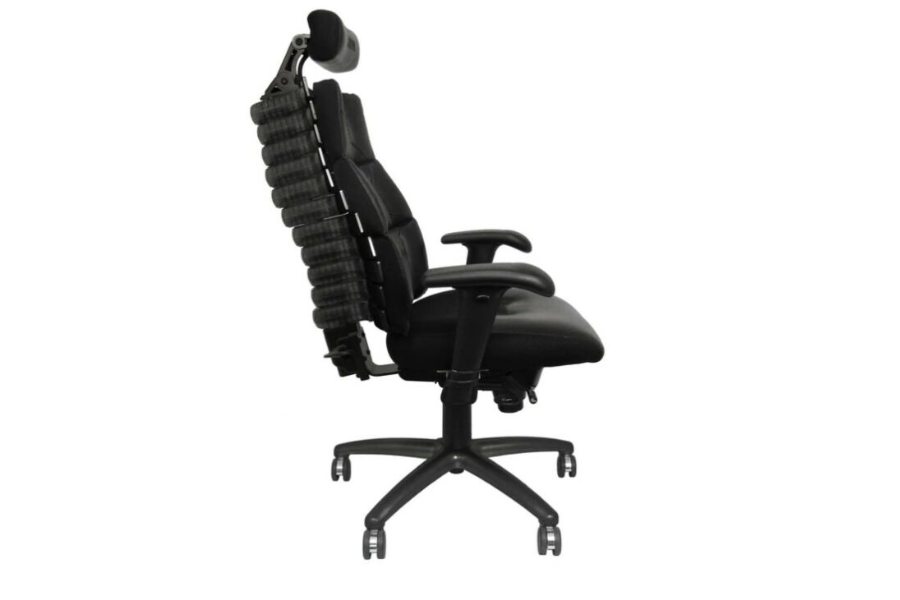 Read more:  Allseating YouToo Midback Task Chair
What are the Pros and Cons?
With years of experience in the ergonomic furniture industry, we've gained a deep understanding of the benefits and potential drawbacks of ergonomic chairs. Here's our expert take:
Pros:
Tailored Support: Ergonomic chairs are designed to provide support that aligns with the natural curvature of your spine. This can significantly reduce the risk of back pain and other posture-related issues.
Adjustability: One of the standout features of ergonomic chairs is their adjustability. From seat height and depth to armrest positioning, users can customize their chair to fit their unique needs.
Increased Productivity: A comfortable worker is a productive worker. By reducing discomfort, ergonomic chairs can enhance focus and efficiency.
Cons:
Initial Cost: High-quality ergonomic chairs can be more expensive upfront compared to traditional chairs. However, the long-term health benefits and durability often justify the investment.
Learning Curve: With numerous adjustable features, it might take some time for users to find their optimal settings.
Space Requirements: Some ergonomic chairs can be bulkier than their traditional counterparts, potentially requiring more space.
Our insights are backed by extensive research and hands-on testing. For instance, a study from the Ergonomics International Journal supports our claim regarding the reduction of back pain with the use of ergonomic chairs.
What is the Price Range and Availability?
Ergonomic chairs come in a wide range of prices, catering to various budgets and needs. Typically, you can expect to find:
Entry-Level Chairs: Priced between $50 to $200, these chairs offer basic ergonomic features suitable for short-term use or for those on a tight budget.
Mid-Range Chairs: Falling in the $200 to $600 bracket, these chairs provide a balance of comfort, durability, and advanced features, making them ideal for regular office use.
Premium Chairs: Ranging from $600 to over $1500, these are the crème de la crème of ergonomic chairs. They often come with cutting-edge technology, superior materials, and extended
Ergonomic chairs are widely available both online and in physical stores. Popular online platforms like Amazon, Wayfair, and specialized ergonomic furniture websites often have a vast selection. Additionally, office supply stores and furniture showrooms in most cities will have a range of ergonomic chairs on display.
Conclusion
In our experience, the benefits of ergonomic chairs, especially models like the RFM Verte 2200, far outweigh the drawbacks. However, it's essential to consider both sides to make an informed decision. If you're contemplating investing in an ergonomic chair, we hope this breakdown assists you in your decision-making process.