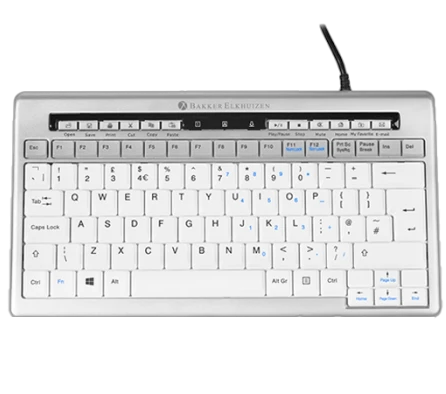 Bakker Elkhuizen S-board 840 Compact Ergonomic Keyboard (USB)
Usually ships within 3 – 5 Business Days

Incase the product you want is out of stock, please contact us. We can update you on availability or offer alternative solutions. We're here to help you get what you need.
Overview
S-board 840 Compact Ergonomic Keyboard (USB)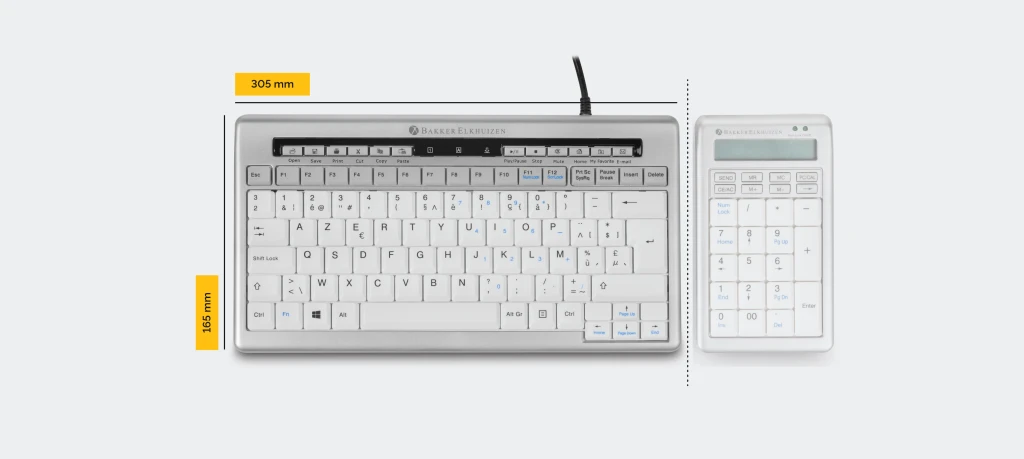 Bakker Elkhuizen offers an attractive ergonomic designed keyboard, made from the highest quality materials; an ideal keyboard for both your workstation or laptop. The smaller footprint gives you the opportunity to mouse closer to the keyboard which helps reduce RSI.  

This keyboard has a optimal lay-out with full sized laptop keys. This keyboard has a large enter key and space-bar and has several multimedia hotkeys. This keyboard can be used for a desktop and/or a laptop. A matching Numeric Keypad can be ordered with this keyboard.
Handy: Comes with multimedia keys and 2 USB ports
Optimal layout: extra wide space-bar and user-friendly positioned arrow keys
Mobile: only 0.78″ thick and lightweight
Ergonomic: pleasurable typing feeling (shear mechanism instead of membranes)
Can be extended with a complementary numeric keyboard (number pad)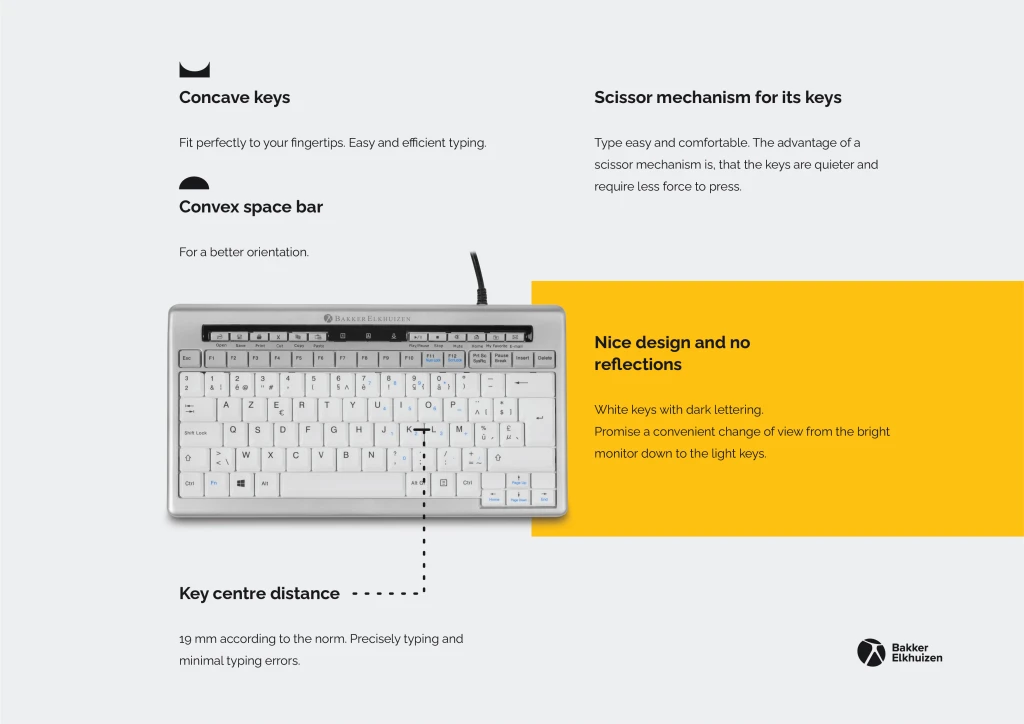 Height: 0.78″
Width: 12″
Depth: 6.5″
Weight: 1.05lb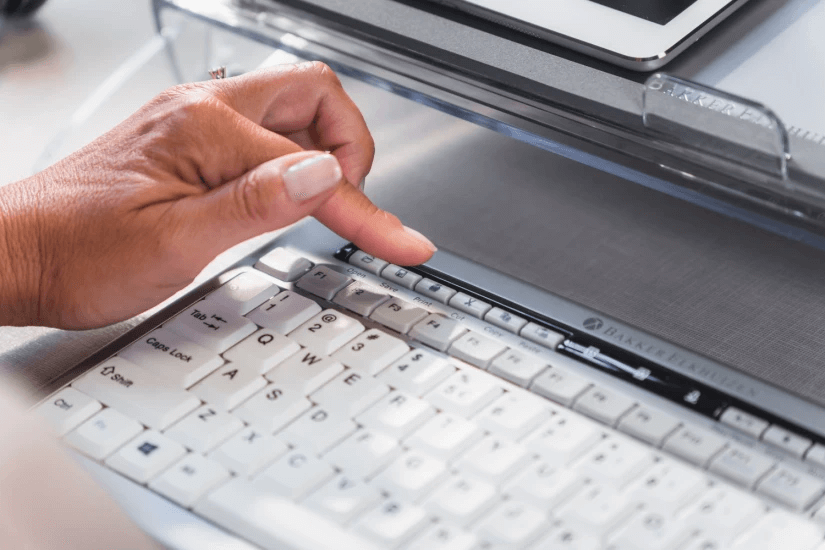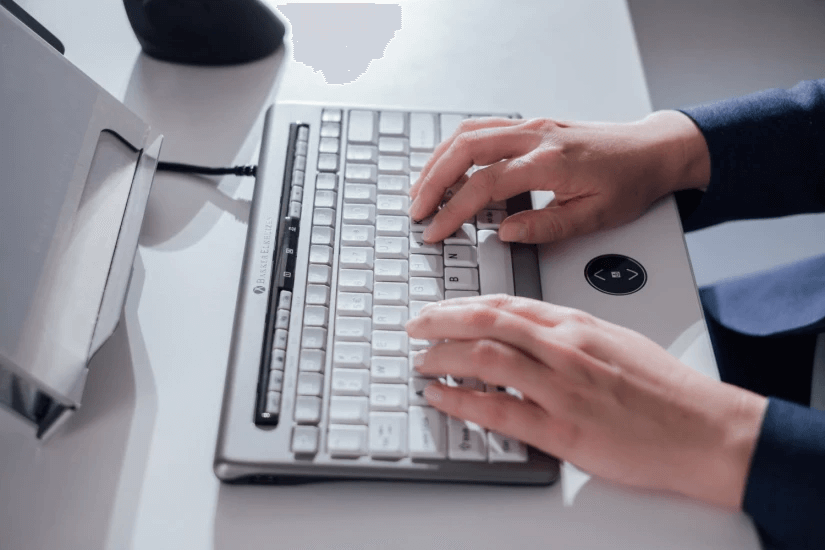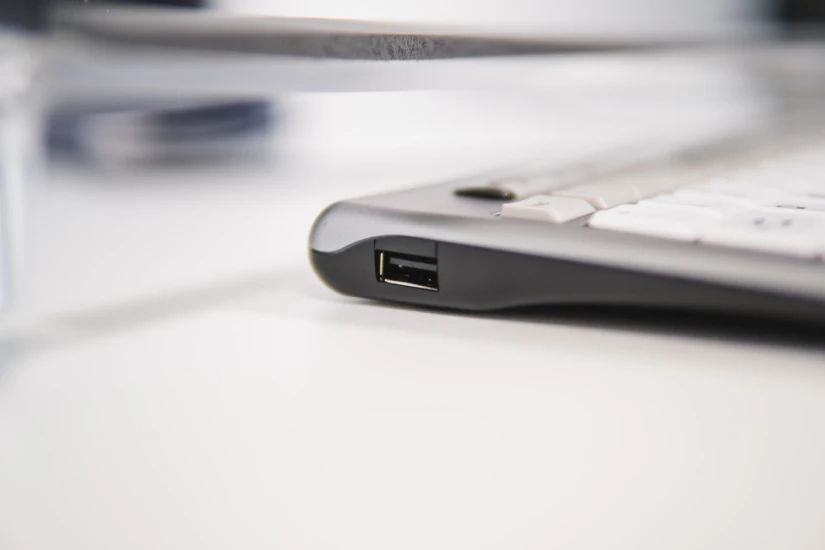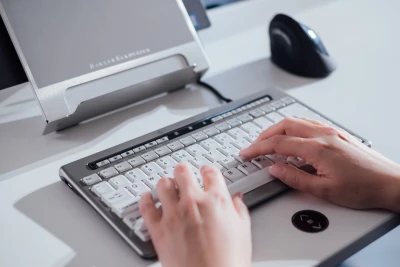 Read more: Bakker Elkhuizen S-Board 860 Bluetooth Compact Keyboard