The HON chair is a popular ergonomic chair on the market, but how much do you know about it? This article will examine the HON office chair review and its many characteristics and features. Following that, you may decide whether a HON chair is the best option for you.


Overview Of HON Chair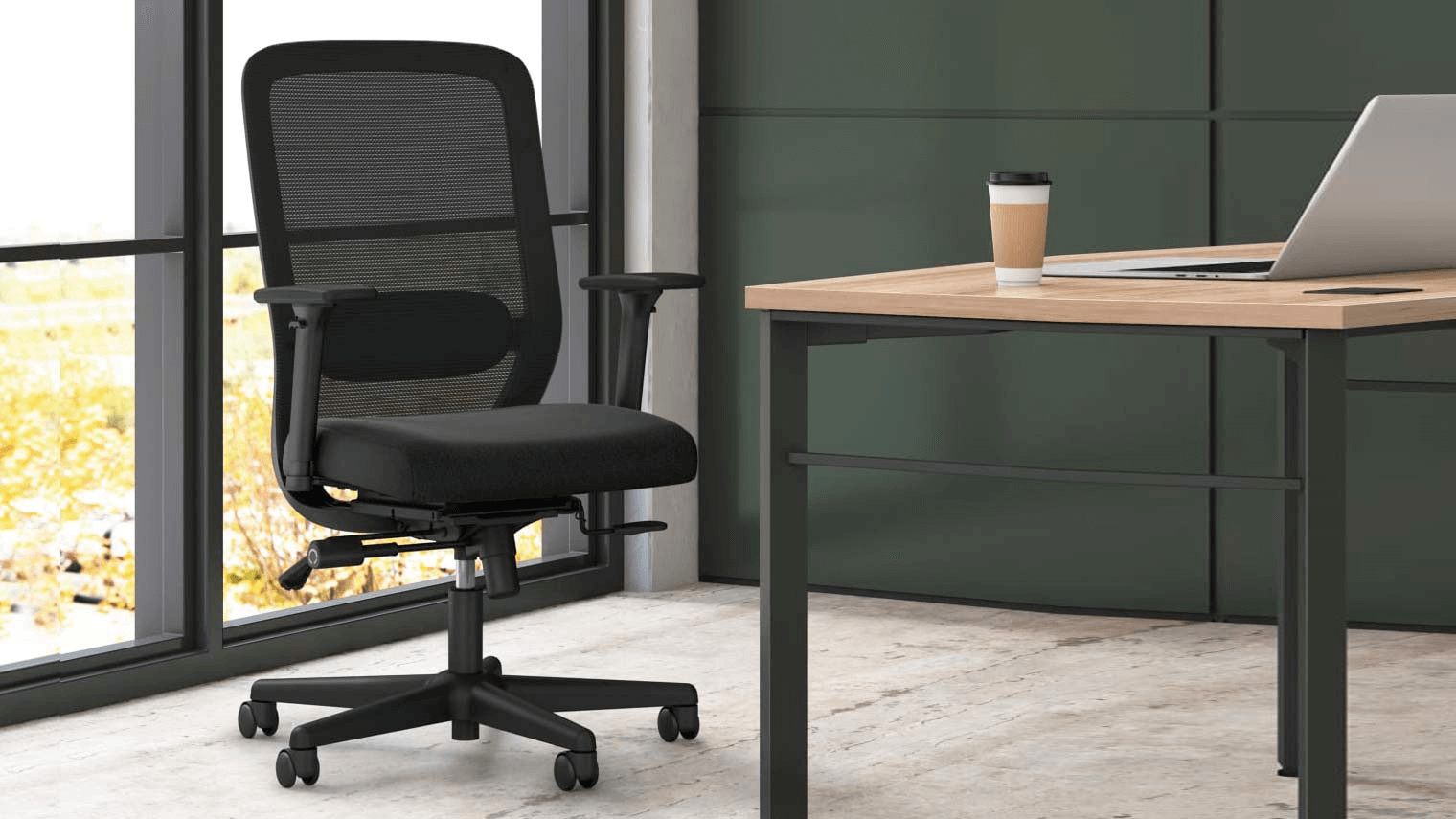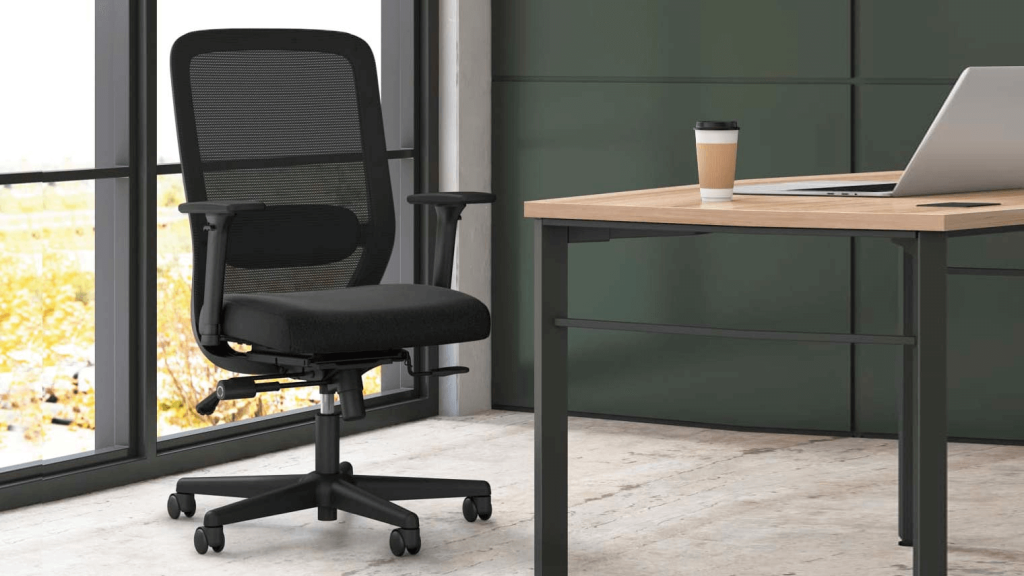 C. Maxwell Stanley and Clement T. Hanson established HON in 1944 in Muscatine, Iowa. Outstanding products of the company include office chairs, desks, and executive chairs.
Ignition ergonomic chairs are the most well-known products of the company. Wolfgang designed this chair as the ideal ergonomic seat for various body shapes. That's why Ignition can address the changing demands of the modern office worker.
Besides the Ignition series, HON also produces a wide range of other ergonomic chair models to suit the needs and desires of customers. According to the company, their HON chair is suitable for nearly everyone. They include an adjustable back, tilt control choices, several seat sizes, and many different armrest configurations.
Top 3 Ergonomic Models Of HON Chair
Office chairs from HON are highly adaptable, featuring ergonomic modifications to accommodate a variety of body shapes and user positions. So, which version is the best, given the variety available on the market?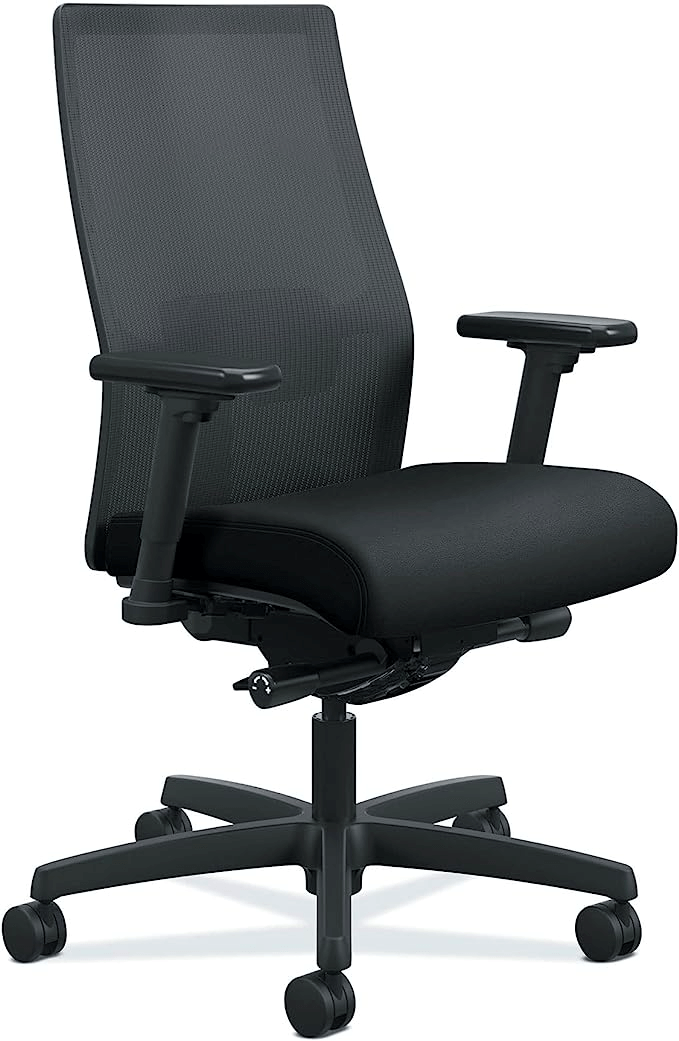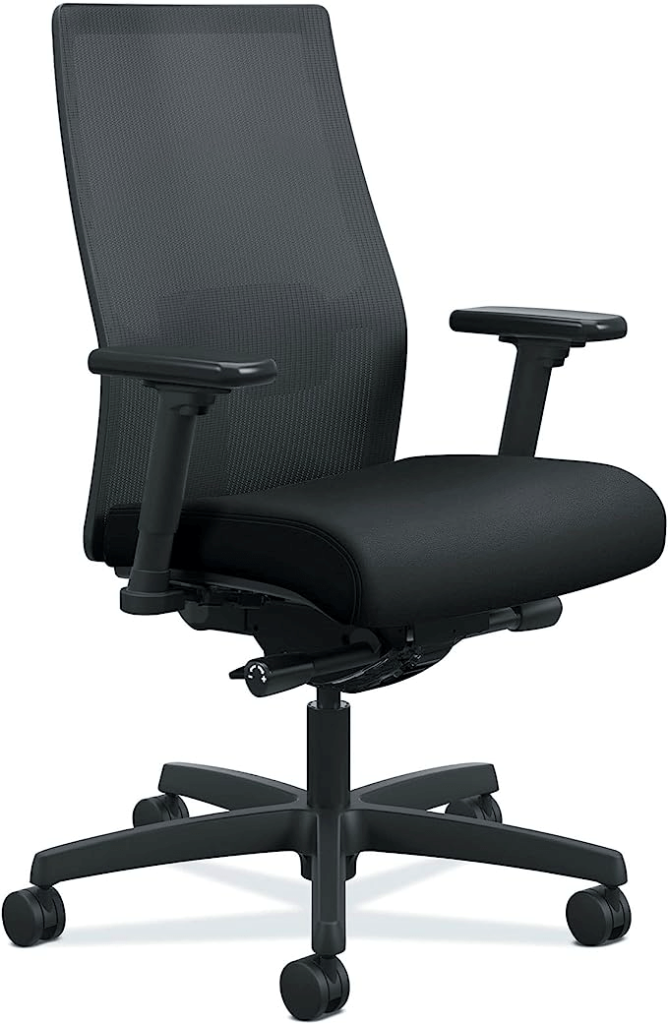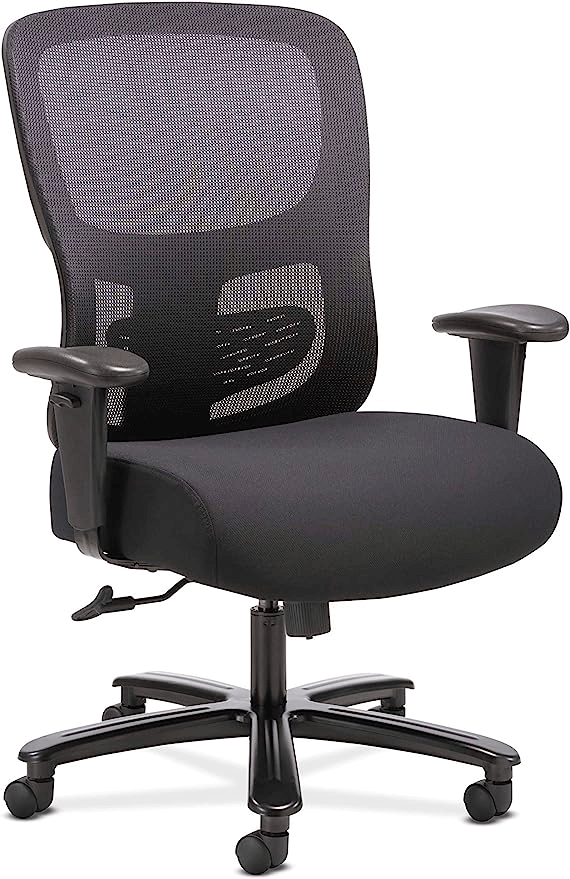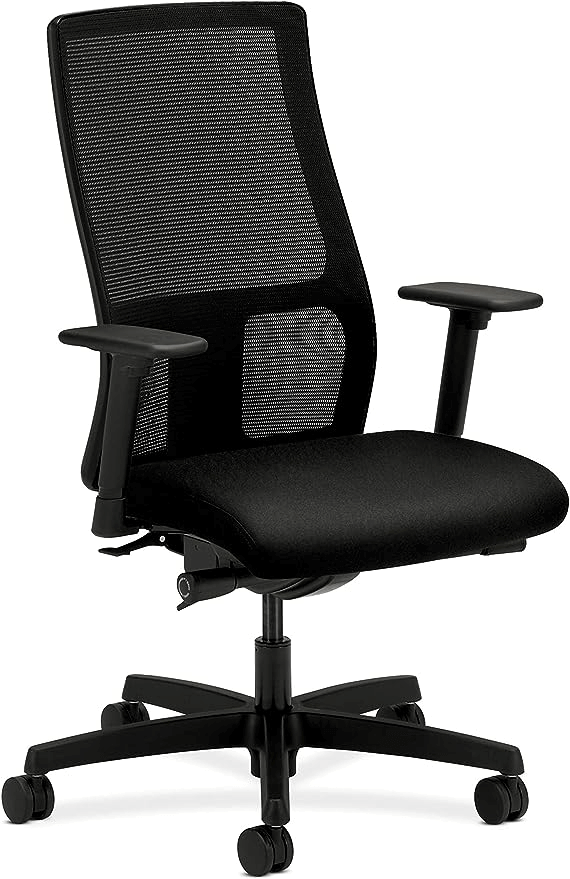 HON Ignition 2.0 Ergonomic Chair
HON Ignition Series Mid-Back
This office chair has a comfortable seat cushion and a movable backrest for your convenience while working. The best thing when you purchase it is the lifetime guarantee.
This task chair includes a high back, a lumbar support that can be adjusted, a wide seat, and enough weight capacity. It is ideal for home offices.
With adjustable flexibility, a breathable mesh back, and a lifetime warranty, this chair provides excellent comfort. The pricing is costly, which is a drawback.
Main Highlights Of Hon Chair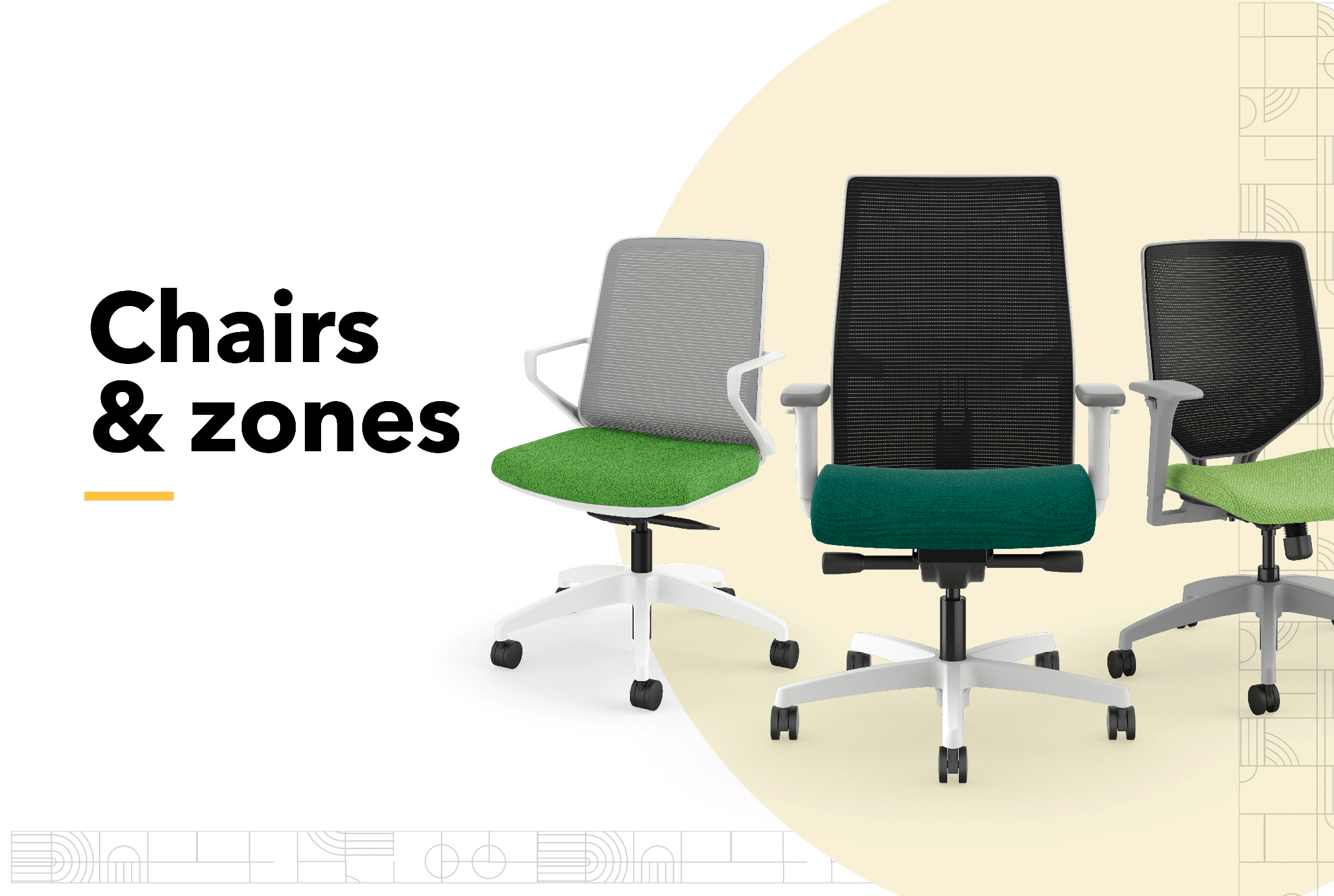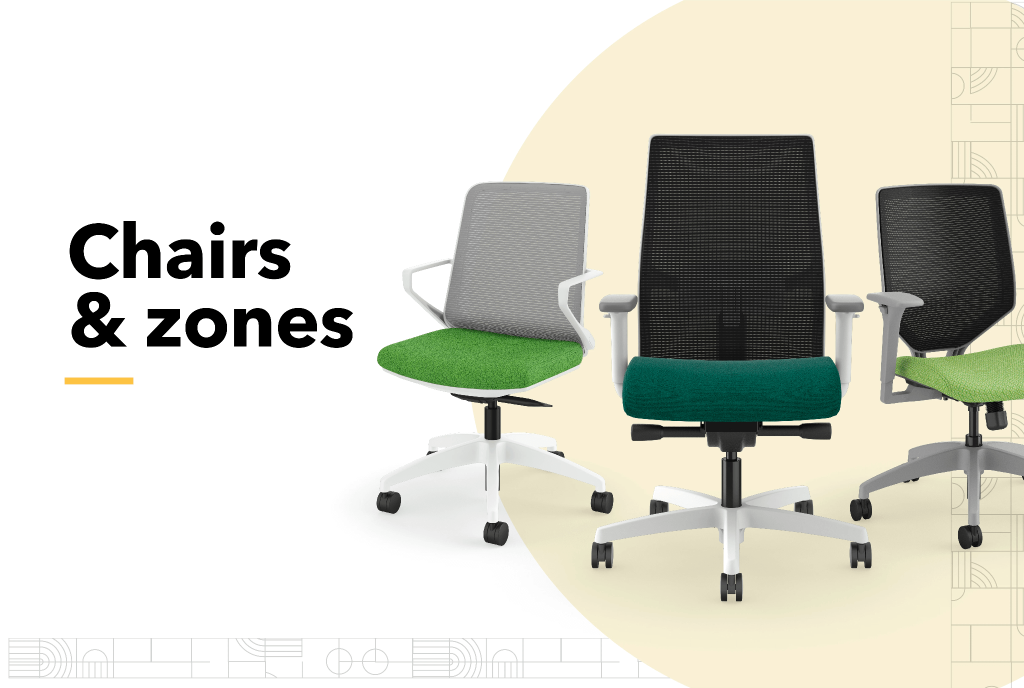 HON ergonomic chairs are widely praised for their features, and they are among the best on the ergonomic chair market. So, what are the main highlights of the chairs, let's find out now.
Pros and cons
Here are the pros and cons of HON ergonomic chairs:
Design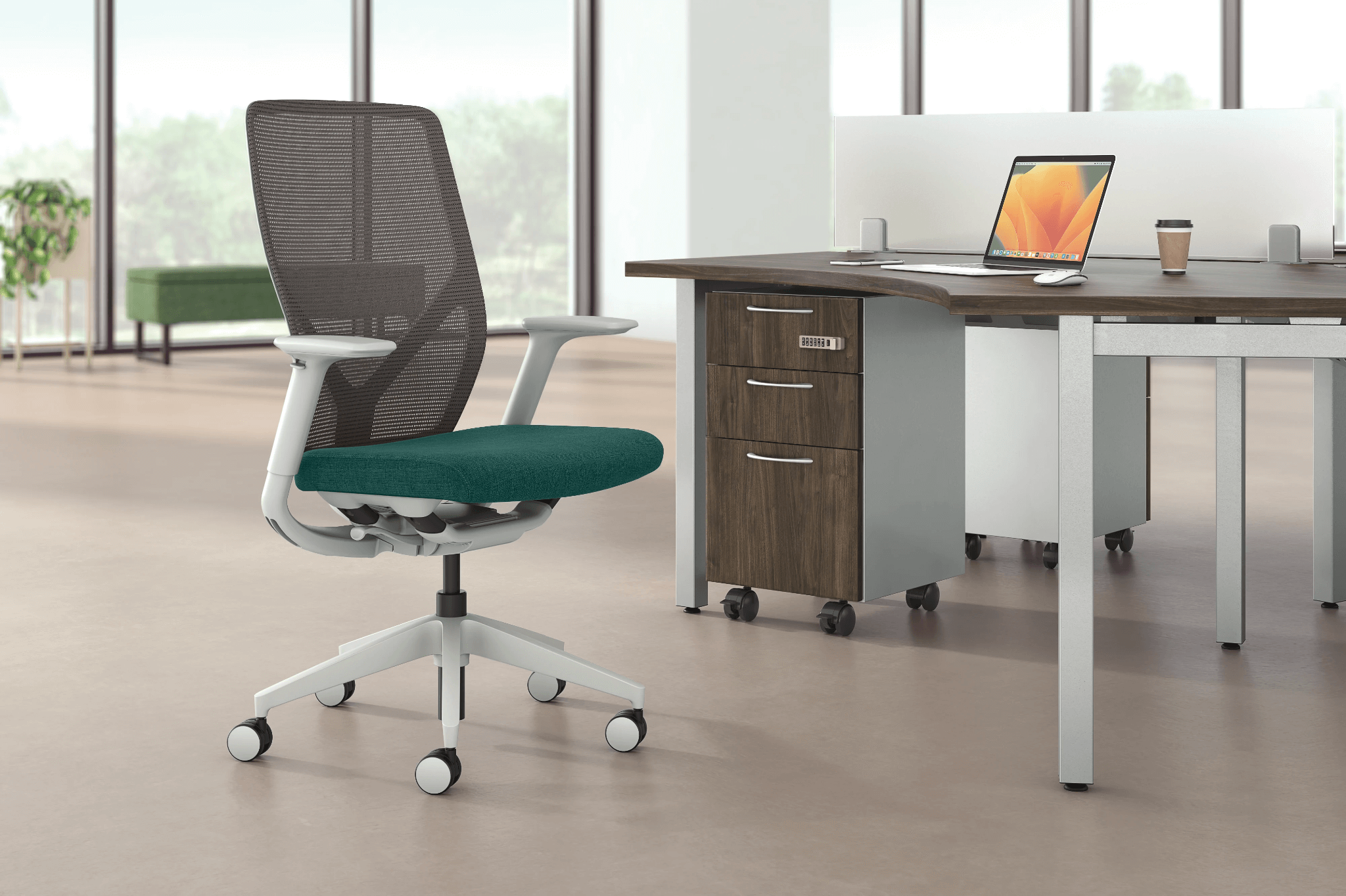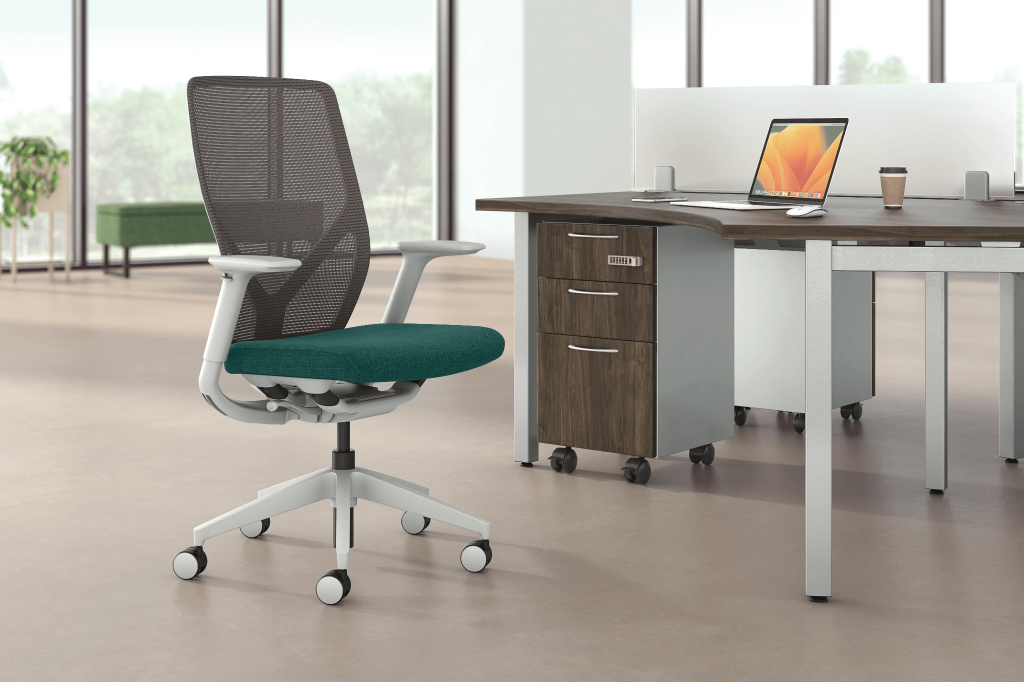 As you can see, most of HON's products include modern styles and neutral hues. It fits in well with any contemporary office or creative workspace. Therefore they are more than just chairs because they can also be used as a room decoration.
Adjustability
Everyone between the 5th and 95th percentile, can use the HON chairs. It easily adapts to almost any body type and has simple-to-use, conveniently located adjustments. You may modify the seat depth, seat height, seat glider, tilt lock, tilt tension, and many other things while using those.
Comfort
This type of chair is highly comfortable. It provides great lumbar support. The armrests are softly cushioned, and the seat pan is spacious enough that you may tuck your legs behind you.
The bottom cushion is thick enough to give comfort and firm and solid enough to keep your body in place. The padded back's curve helps keep your spine aligned during usage, preventing slouching.
Material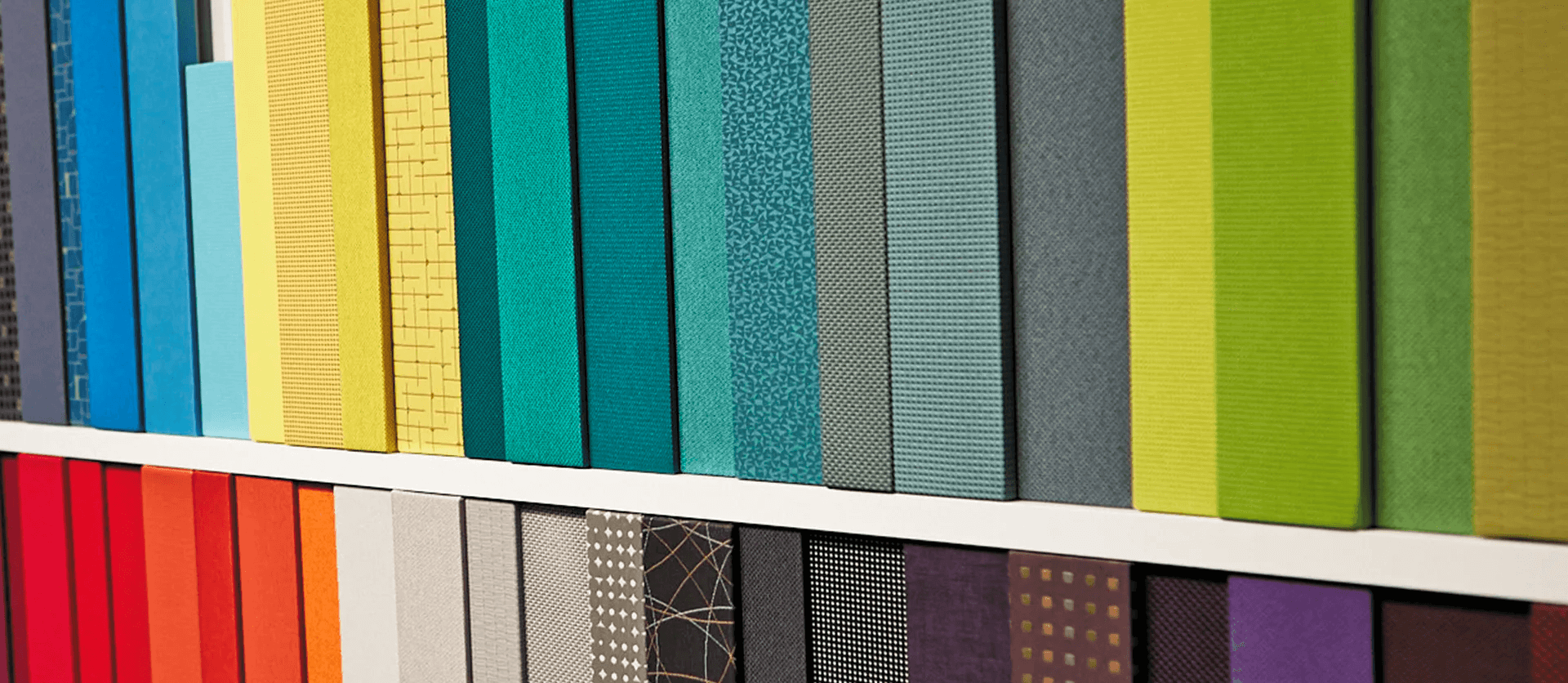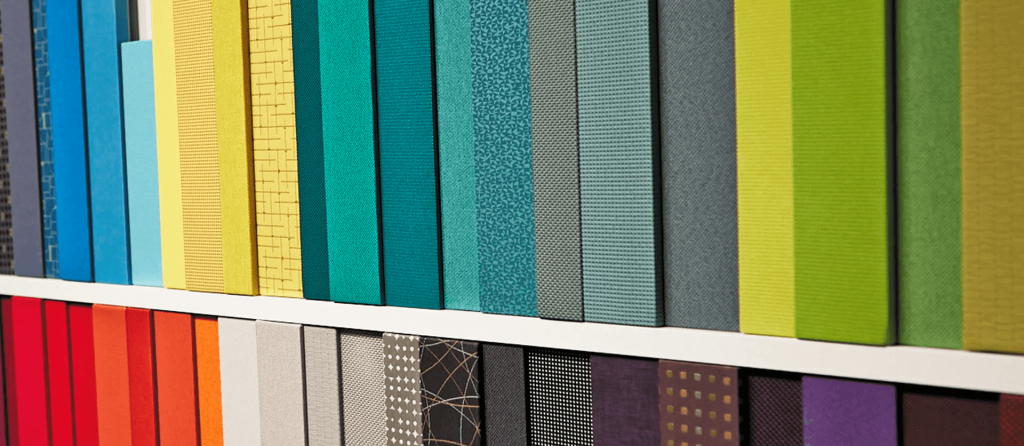 These ergonomic chairs are made of high-quality materials and undergo extensive testing to ensure their durability and lifespan. Despite its practically all-plastic build, this chair has pleasing heaviness and a sturdy feel.
Durability
Those chairs can last for a long time if used properly. There have been few complaints of serious problems; as a basic chair, a few pieces may break. The high-density foam used for the seat cushion is known to flatten out with time, which is something to keep in mind if you want to use this as your primary office chair.
Read more: Smug Office Chair Review
Performance
HON ergonomic chairs are a fantastic choice for establishing a home office or extended working hours by the computer, thanks to their rigorously developed ergonomic features and various adjustments.
Well-designed ergonomic chairs with features such as adjustable seat depth and backrest angle that can help avoid or minimize chronic back discomfort from sitting and working. In addition, it can also improve comfort and reduce tiredness.
Price
The HON is cheaper than other work chairs on the market, with prices starting in the mid $300s. The price will rise as you want more additional functions.
However, certain users may consider specific models too expensive, making them less accessible to individuals on a restricted budget.
Our verdict
HON chairs provide a unique blend of ergonomic support, adaptability, and durability, making them an excellent choice for many customers. While they may only be ideal for some, their dedication to quality and comfort is evident.
So, if you want to experience a high-quality chair at an affordable price, you can choose this type of ergonomic chair.
Customers Review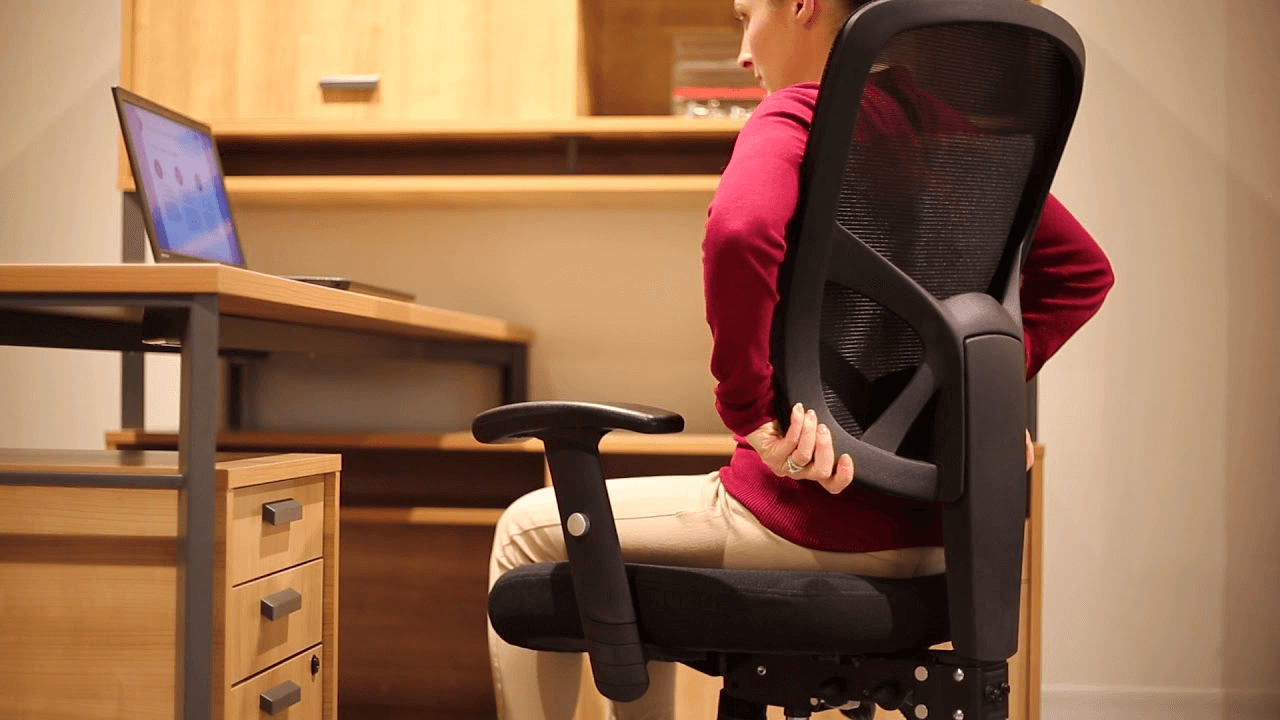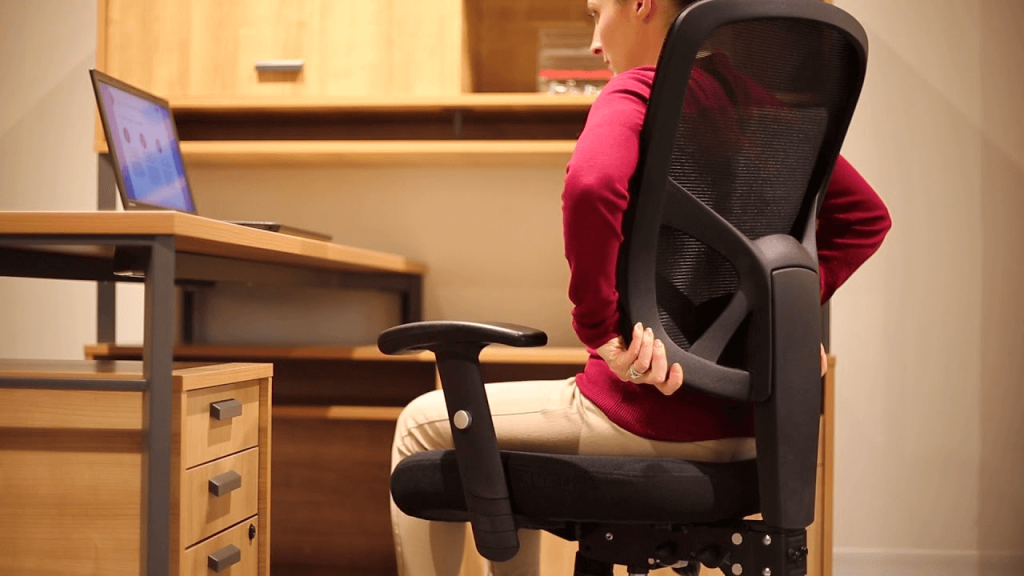 Most customers appear pleased with this product. The initial reactions to the aesthetic and comfort choices are all excellent, with many people focusing on the adjustable possibilities.
Then there are many compliments about comfort. That's because the fog mesh backrest is made of a breathable stretch knit fabric that should adjust to movement and keep users cool and comfortable when working at their desks for extended periods.
The only issue is the possibility of damage and the product losing its attraction over time. This HON ergonomic chair won't endure forever, but it will be comfy and pleasurable for a while.
Read more: Serta Office Chair Review
Conclusion
Our HON office chair review has ended, but your adventure is far from done. This chair is recommended for those seeking a modern design and a high level of adjustability and personalization choices. If you have any questions, please leave them in the comments section below.
Find out more about the HON Ignition 2.0 Chair review in this video:
Can I try out a HON office chair before purchasing it?

Some HON showrooms across the world provide this office chair experience. However, please contact the customer support team for the most accurate response.

Do HON office chairs have breathable seat cushions?

This type of office chair features a performance mesh back with a 4-way stretch is featured in this type of office chair. Mesh is 2 times more potent than a typical mesh office chair and is designed to boost airflow while being breathable. As a result, the seat cushions are breathable.

Are HON office chairs recommended for long working hours?

HON chairs encourage proper posture and offer excellent support. That's why they are a perfect choice for anyone working long hours.