How long should an office chair last? The correct answer to this question will depend on different factors, such as types, materials, or maintenance. Knowing the average lifespan of a product can help you plan to use and store it better, and this lets you know when to replace it with a new one to avoid negative impacts on your work and health.
How Long Should An Office Chair Last?
An office chair should typically be changed every 7-8 years. But each chair is different. You should replace your chair if it is clearly worn out because you want your office to look attractive. Wear and tear of chairs might impact your posture and your health.
How Long Does A Mesh Office Chair Last?
The office chair can last over 5 years or up to 10 years if you choose and use a good-quality one. It means you must look for well-known brands offering strong mesh chairs. Strong mesh can be more durable than other materials, including leather and fabric, but its longevity depends on some factors.
For instance, buying a product with good material or using it for only 7 hours per day may last longer than its natural lifespan. The more frequent use, the easier for the regular mesh to sag, and this problem may affect your posture and comfort while working or sitting. Thus, consider an alternative when your furniture is fading.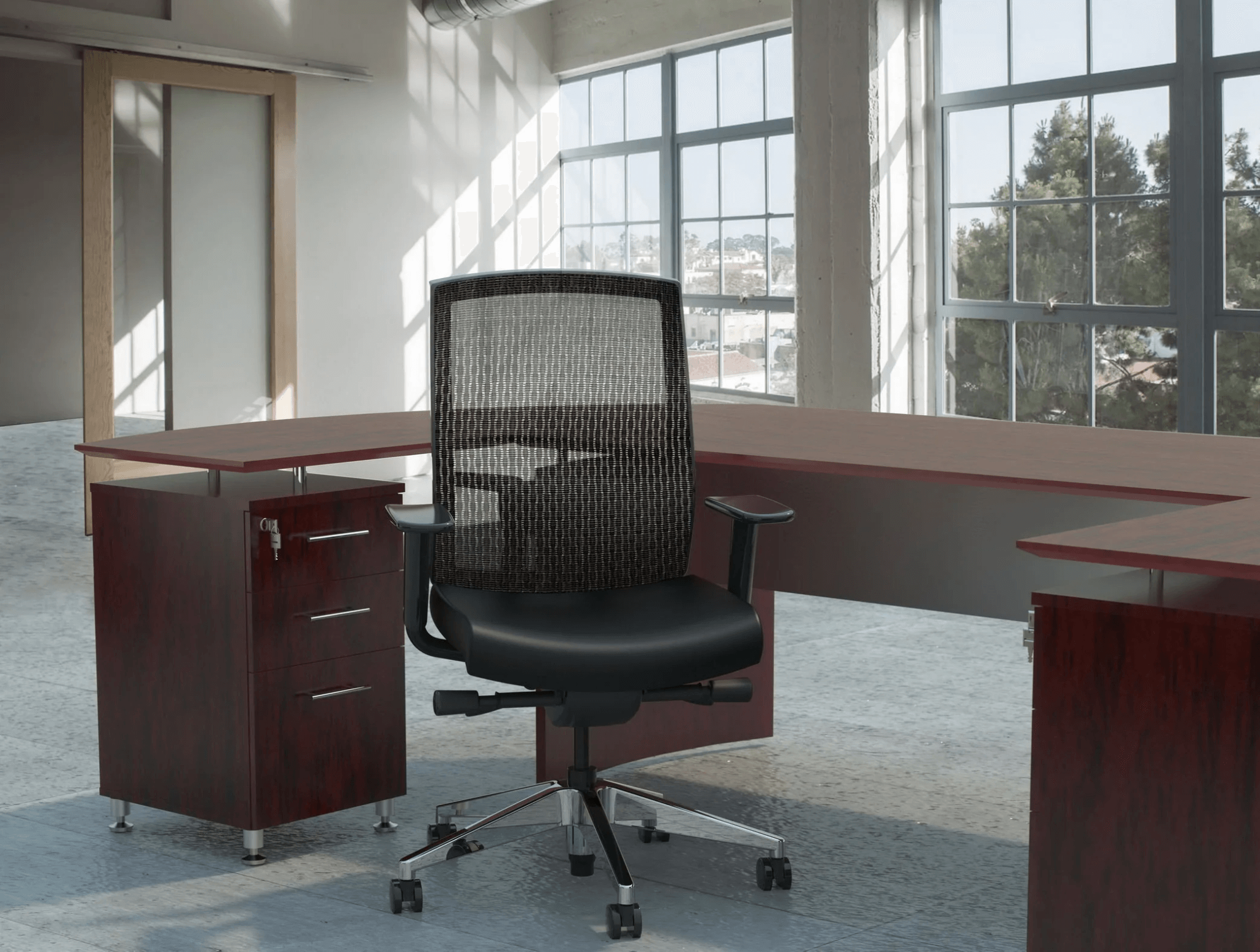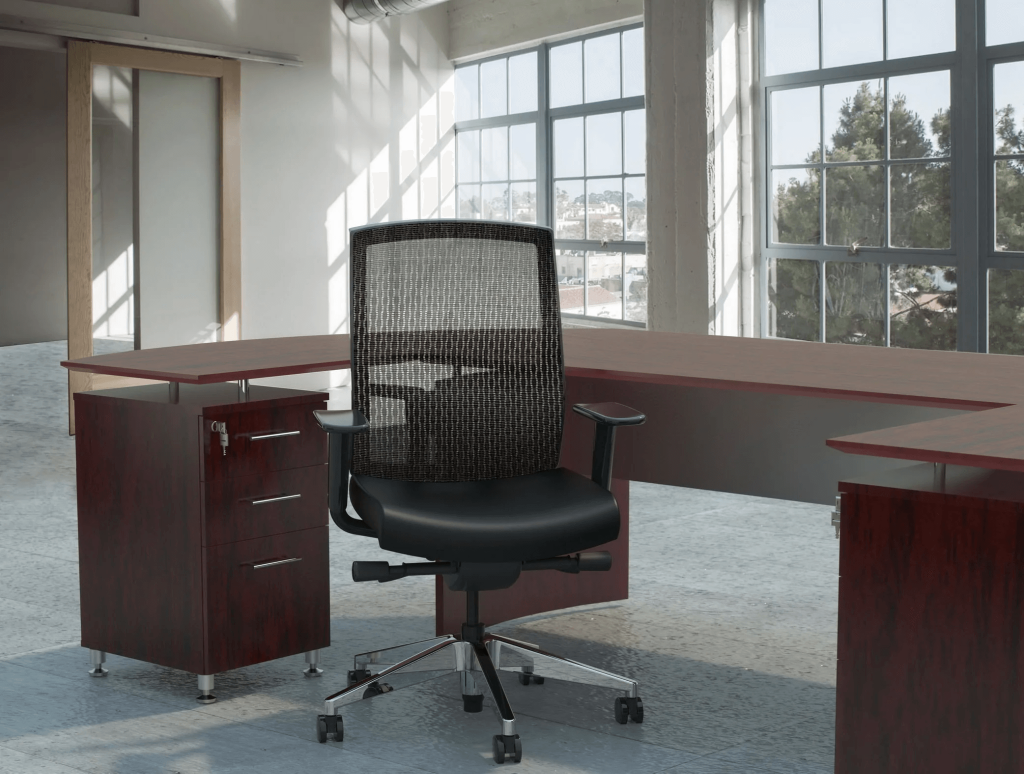 How Long Does A Leather Office Chair Last?
The leather office chair is quite demanding in maintenance so you can expect your item to last about 2 – 5 years. One of the leather types common to make this product is faux leather, a synthetic material.
You can easily clean your item from faux leather more than genuine leather. Yet, keep your leather product from direct sunlight to prevent it from discoloration and cracking.
Read more: How To Choose An Office Chair
How Often Should You Replace Fabric Office Chairs?
The product with fabric material has a lifespan of at least 4 to 5 years if you use a good-quality one with proper care.
A product with fabric is famous for its durability, which is worth the investment. In addition, it can tolerate corrosion with more extended use, but it may also degrade and appear worn faster when you purchase poor-quality products. Thus, you should carefully consider investing in a fabric chair.
Tips For Making Your Office Chairs Last
The first simple and important tip for keeping your item last longer is below:
Cleaning the office chair regularly with a vacuum. This will help you remove the dust and some harmful factors destroying the upholstery and reducing its comfort and cushion.
Wipe it off with a clean cloth with leather creams or saddle soaps to keep your item lasting longer. Plus, pay attention to the caster and wheels that must withstand great pressure and are easy to accumulate dust and hair.
A lubrication every 6 months is essential in extending your item's lifespan and maintaining proper function.
Another helpful tip is repairing loose or damaged parts to boost the longevity of your item.
Read more: How Are Office Chairs Made
Conclusion
Now, you've got the best answer to the question, how long should an office chair last? On average, it should last at least 7 to 8 years or up to 10 years and more. The lifespan of this item also depends on the materials and your caring routine. Choose suitable materials and follow some simple tips in this article to help your item last longer.
When should you replace your office chair?

Some common signs can be it becoming worn out, damaged, or broken to make you unconfident and uncomfortable. Besides, its parts get problems, such as broken or damaged caster and wheels, loose recliners, or armchairs. If the squeaking sounds appear when you sit, stand, or rest at the back, you should invest in a new one soon.

Why does my office chair stop working?

It can stop working for various reasons, such as low-quality materials and failure with its parts, including the caster, wheels, recliners, gas cylinders, or armchairs. Also, poor construction or lousy design makes the item malfunction prematurely. When the tilting mechanism is faulty, your item also stops working.

What makes a bad office chair?

The need for more ergonomic support will define a good office chair. The ergonomic support is necessary for your elbows, knees, hips, or body, and it also affects your comfort and posture when you sit for working for many hours. So, lacking this factor, your item can not fully support you and your health.