knowing how to choose an office chair correctly can bring you more comfort during working or studying. Experiencing extended periods in one uncomfortable chair can put you in stressful situations, which leads to health issues. Read the following article to choose the best office chair for you.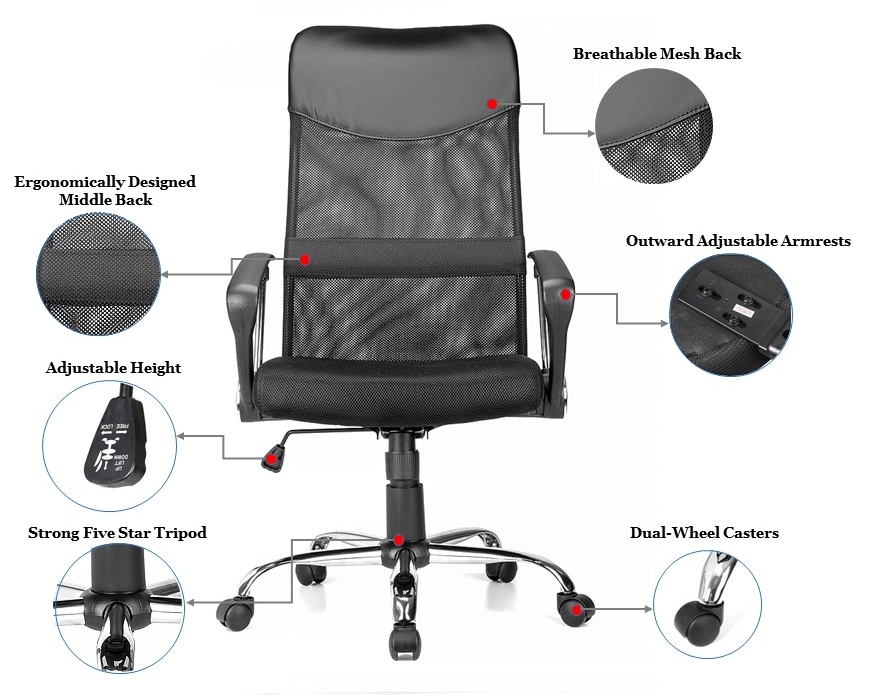 What Should You Do Before Buy An Office Chair?
Finalizing your choice of buying an office chair can determine whether you will experience a bad or good time in your work. You should begin considering some factors below:
Try out a chair in your person
Are you tired of endlessly scrolling through chair specifications, trying to imagine how they would feel to sit in? The best way to know if a chair is right for you is to try it out in person.
By sitting in a chair, you can experience firsthand how it feels and determine if it can be adjusted to meet your unique needs. So, next time you're in the market for an office chair, don't hesitate to visit a showroom or store to test it out.
Check for all details in a chair
It's essential to take the time to thoroughly evaluate each aspect to ensure that you find the ideal office chair for your needs. There are three priorities you should care about in this step, including:
There are five spokes in office chair bases.
Chair casters should move freely and be easy to use.
There should be a footrest if the chair's height cannot be adjusted.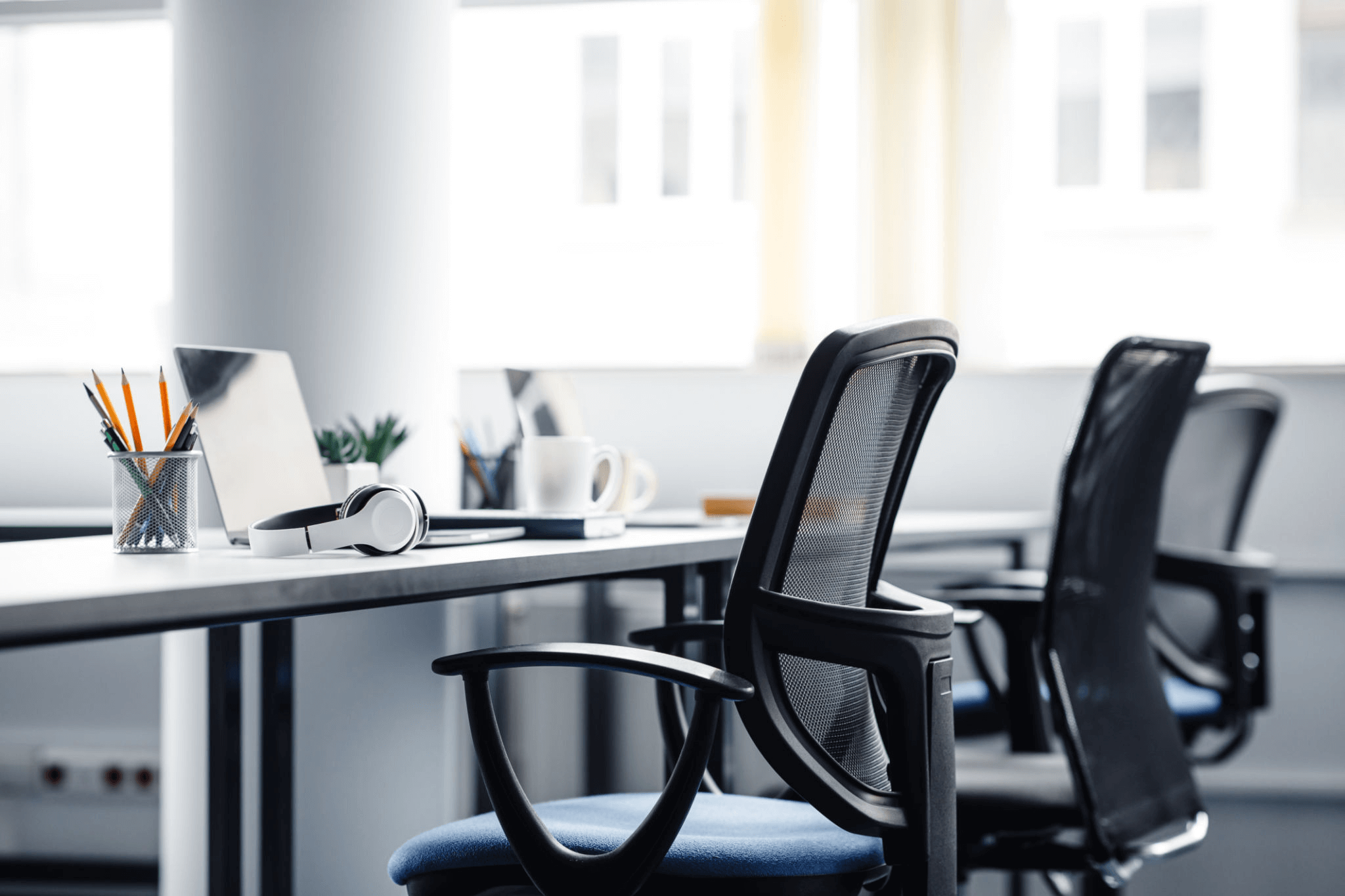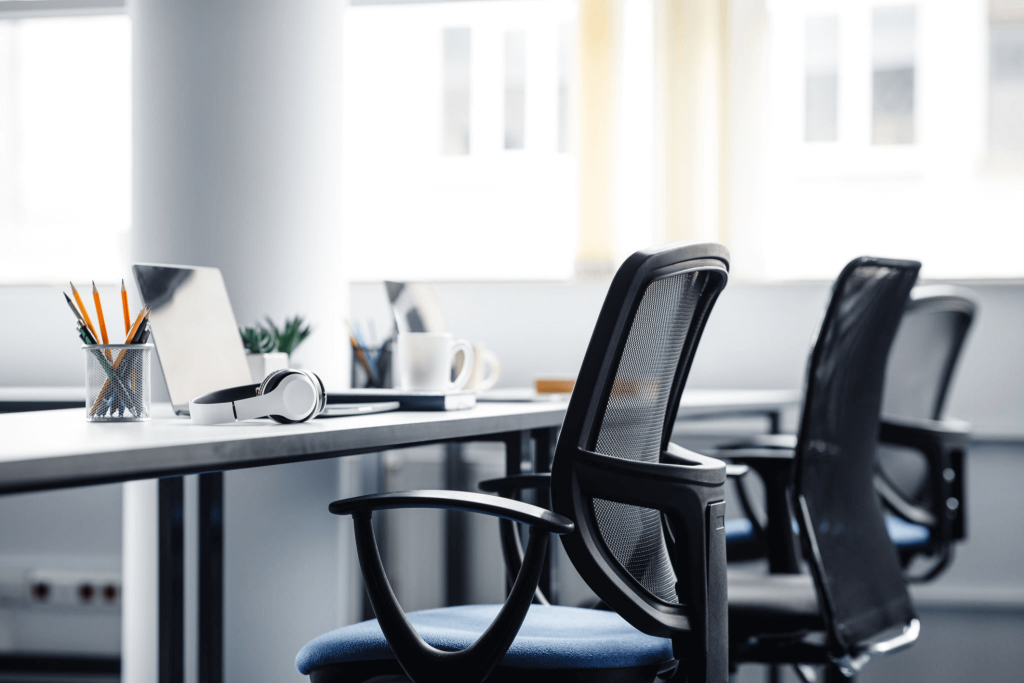 Consider your financial budget
Buying an office chair can depend on your finances in some situations. The chair market has different price levels. Therefore, you can choose the product that can match your demands and financial budget. A balance of chair quality and price can bring a better experience for you.
Read more: Types of Office Chairs
How To Choose An Office Chair Right: 5 Useful Tips
You should check for a few characteristics when purchasing an office chair:
Consider adjustable height and backrest capabilities
You should flexibly adjust your office chair height to ensure you're comfortable while working or relaxing for a short time. You can use a pneumatic adjustment level, raising or lowering the seat to your liking.
Consider selecting an office chair with an easy-moving backrest to bring a comfortable feeling to you during use. If the backrest is not included in the seat, it should be size adjustable to your satisfaction, such as height or angle. This way, you can sit back and relax in your chair without discomfort.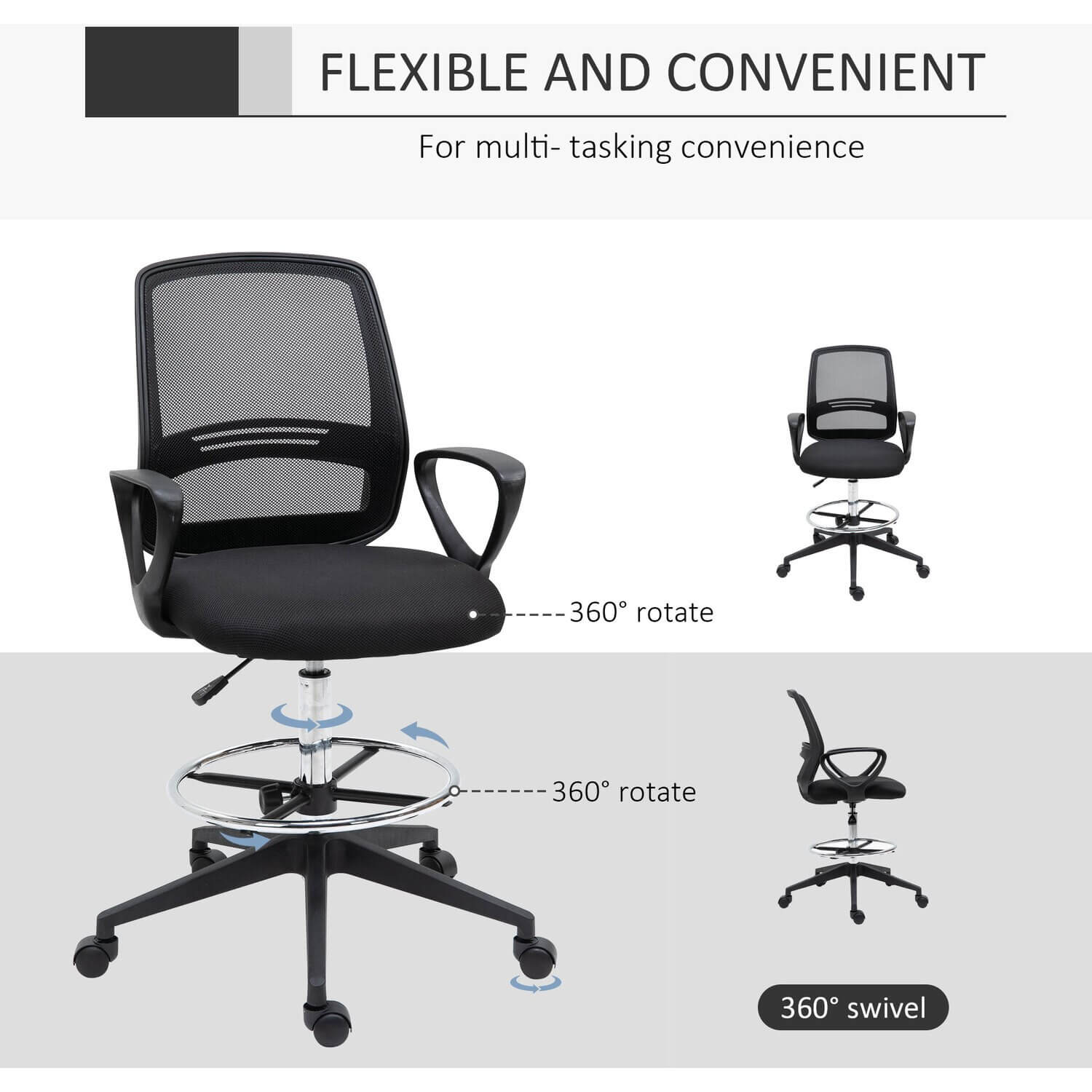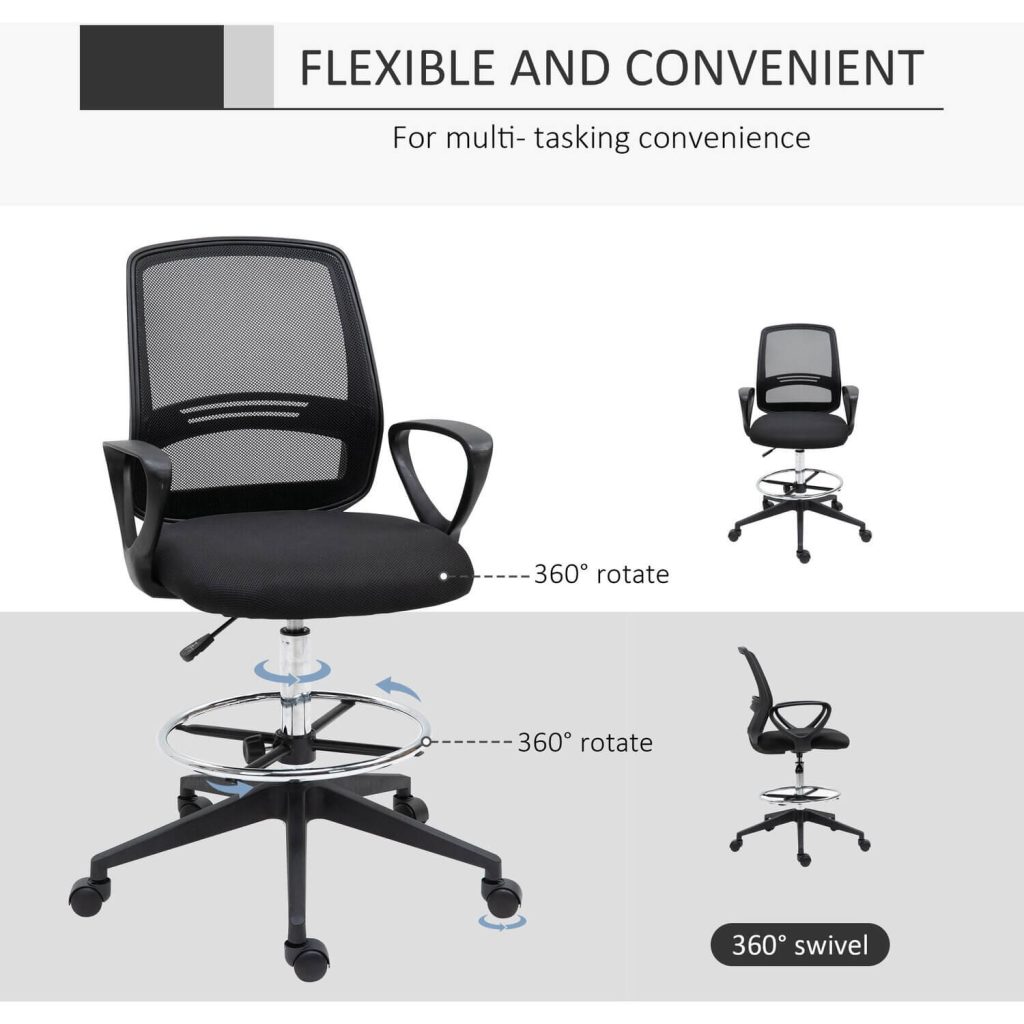 Evaluate a seat's quality
It's crucial to ensure the seat is the right size for you. Here are some criteria to consider when judging the seat size of a chair. Including:
The seat should be more comprehensive than your hips an inch.
The seat pan should be placed just behind your knees.
Check for lumbar support
Your back wants the best possible support and comfort when you work long at your desk. That's why choosing an office chair with a contoured backrest that matches the natural curve of your spine is essential.
This is an excellent solution to keep your lower back slightly arched throughout the day and prevent slumping as time goes on. Remember to check the lumbar support position to have the best office chair.
Check for how to use swivel and casters
It should be easy to rotate your chair's mobility so you can reach different spots in your work area. Casters are a great way to achieve this, but choosing the right ones for your floor is essential.
Remember to select casters designed for your floor type, whether carpet, hard surface, or any other surface.
Consider good manufacturers
A good manufacturer is essential when buying office chairs because they are more likely to produce comfortable, durable, and ergonomic chairs.
Some of the best office chair manufacturers include Hon, Alera, Noblewell, Duramont, Herman Miller, and Steelcase. You should consider more information and finances before buying a chair for the best experience.
Seat material
Your office chair should be comfortable for extended periods of sitting. A material that lets your body breathe is more comfortable than one that doesn't. Fabric is a popular choice for office chairs because it's durable and comfortable at a reasonable price. Materials like mesh and faux leather are good options depending on your preference.
Read more: Office Chair Materials
How Many Office Chair Mechanisms Can You Select?
There are two main office chair mechanisms impressing you when buying the product:
The multifunction mechanism is highly desirable because of its extensive range of adjustability. Its unique feature is that it allows for independent adjustment of both the back and seat angles and the tilt, allowing users to lock the chair into infinite positions. Two excellent examples of chairs that incorporate this type of mechanism are the Neutral Posture NPS800 and the Bodybilt J3507.
The Synchro-Tilt mechanism connects the seat and back, tilting simultaneously as you lean back. However, this feature is less adjustable than the multifunction mechanism, making it less ergonomic.
Conclusion
You have got to know how to choose an office chair correctly from experienced users. The above article is all suggestions, including chair height, back and lumbar support, materials, or manufacturer, which are standard information buyers should consider when buying office chairs.
How do I know what office chair is right for me?

If you are taller, seek out a deeper seat. If not, seek out a shallower one. Ideally, you should be able to sit in an office chair with your back against the backrest and 2-4 inches of space between the back of your knees and the seat.

What is the best depth you should consider when choosing an office chair?

The seat depth, measured from the front to the back, must be sufficient for the user to sit with their back against the ergonomic chair's backrest. This ensures that the legs and back are adequately supported, allowing long work hours without discomfort.

Which office chairs are best for you to sit in for a long hour?

The best kinds of office chairs for long hours of sitting provide optimal comfort, support, and adjustability. Some office chairs, such as ergonomic, mesh, executive, and kneeling are designed to meet these demands.