If you're a remote worker, you know that sitting for long hours can lead to some serious health problems. But fear not, because there's a solution that's both comfortable and safe: ergonomic chairs. Today's blog will help you answer "What is an ergonomic office chair?" and provide relevant information about it.
Take advantage of the opportunity to improve your posture, increase your productivity, and reduce your chronic pain risk by using only one office chair. Find out more here!
What Is An Ergonomic Office Chair?
The natural 'S' curvature of the spine is supported by ergonomic seats, preventing slumping and easing pressure on the spine and pelvis. For the best support, you can adjust the backrest so that the chair's curve matches the spine's curve.
These chairs are often adjustable and customizable to fit the individual user's body shape and size, allowing for proper posture and alignment. You can also experience a contoured seat, backrest, and armrests and adjustable height and tilt mechanisms from them.
When you set up your ergonomic office chair correctly, you should follow the information in an official guidebook to learn how to use it effectively. You must ask a professional mechanic for anything you do not know, which is the best way to maintain your office chair's longevity.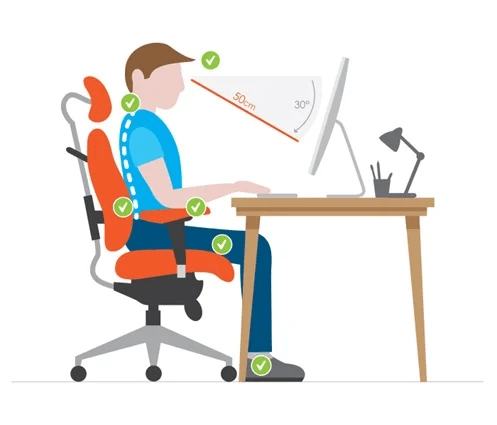 Why Should You Experience An Ergonomic Office Chair At Work?
The primary purpose of creating an ergonomic office chair is to support your body's development perfectly and keep you always healthy. Below are vital advantages an ergonomic design can bring you for a long time. Including:
Keep yourself healthy
Musculoskeletal disorders (MSDs) often caused by poor ergonomics in the workplace can disappear when you own an ergonomic chair at home or workspace.
The ergonomic chair's design can maintain correct posture, effectively alleviating strain on your body and lowering incapacitating health problems.
Make yourself comfortable
When comfortable, employees tend to display higher focus and productivity levels. One way to achieve this is by incorporating ergonomically designed office furniture and accessories, such as chairs and desks, which can help minimize fatigue.
This will help your employees or yourself to work constantly without getting any distractions.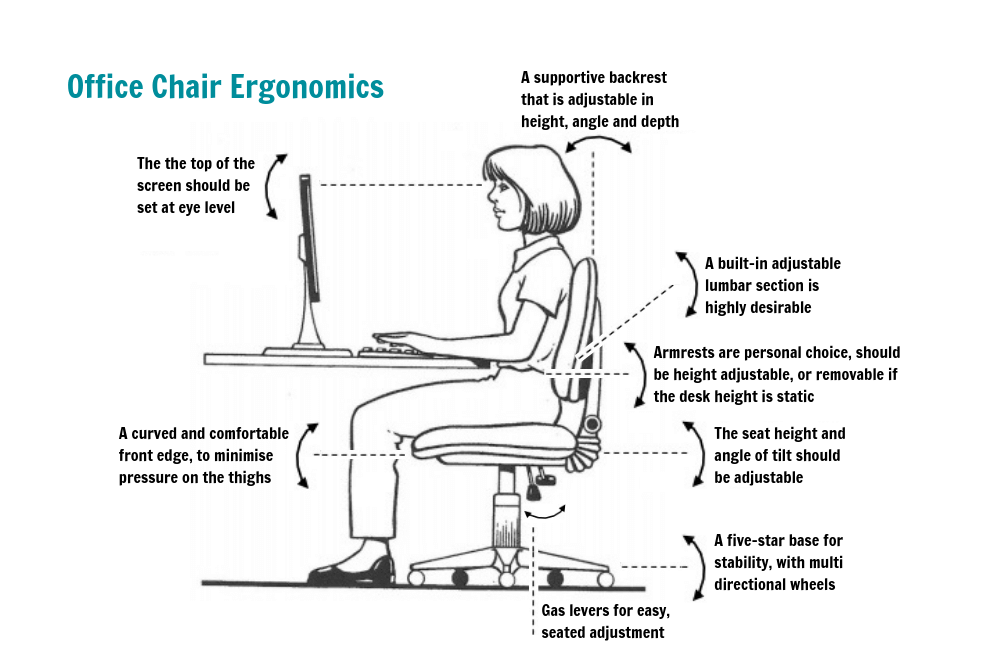 Increase productivity efficiency
One highly qualified ergonomic office chair can powerfully impact your work performance, especially for a long time. If you constantly face physical problems due to uncomfortable seats, you will not focus, worsening your efficiency. Therefore, you should prioritize selecting a good office chair for a better experience.
Keep a good mood
An ergonomic office chair can contribute to your mood better due to its ability to alleviate stress and tension in the body. When you are not constantly adjusting your position or feeling physical discomfort, your body and mind can relax and feel more at ease.
This can lead to increased energy levels, improved concentration, and a positive outlook on work tasks.
Read more: Types Of Office Chairs
Which Common Types Of Ergonomic Office Chairs?
There are three common ergonomic office chairs: ergo chair core, autonomous ergo chair plus, and ergo chair pro chairs. You can get an overview of them from professional mechanics to select your best product.
ErgoChair Core
The ErgoChair Pro is a premium-quality chair with top-notch materials, including durable polyester fabric and sturdy nylon plastic frames. These materials have been carefully chosen to provide exceptional strength and longevity, ensuring that the chair will last for years.
The ErgoChair Pro has received certification from a famous worldwide organization – BIFMA, for meeting rigorous safety and durability standards. The assembly process for this chair is clear. Thus, you only follow all instructions provided without purchasing anything.
Autonomous Ergochair plus
If you prioritize eco-friendly options, the Autonomous ErgoChair Plus is worth considering. Not only is the chair predominantly constructed from recyclable plastic, but it also incorporates a material known as thermoplastic elastomers (TPE) into its design. This is ideal or good for our environment.
The ErgoChair Plus offers great ergonomic features like a swivel base, TPE back support, and smooth-rolling wheels, allowing you to move around freely and comfortably while you work. Once you find your ideal position, you only need to sit back and relax.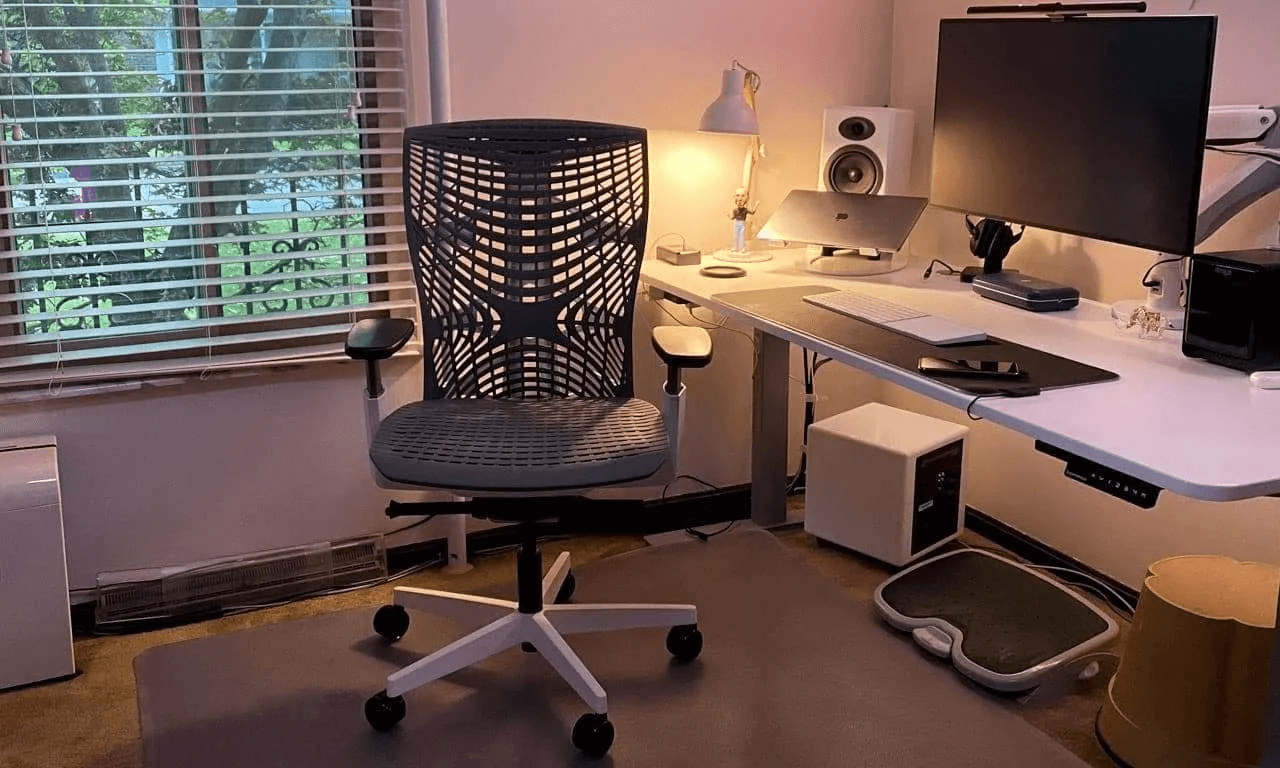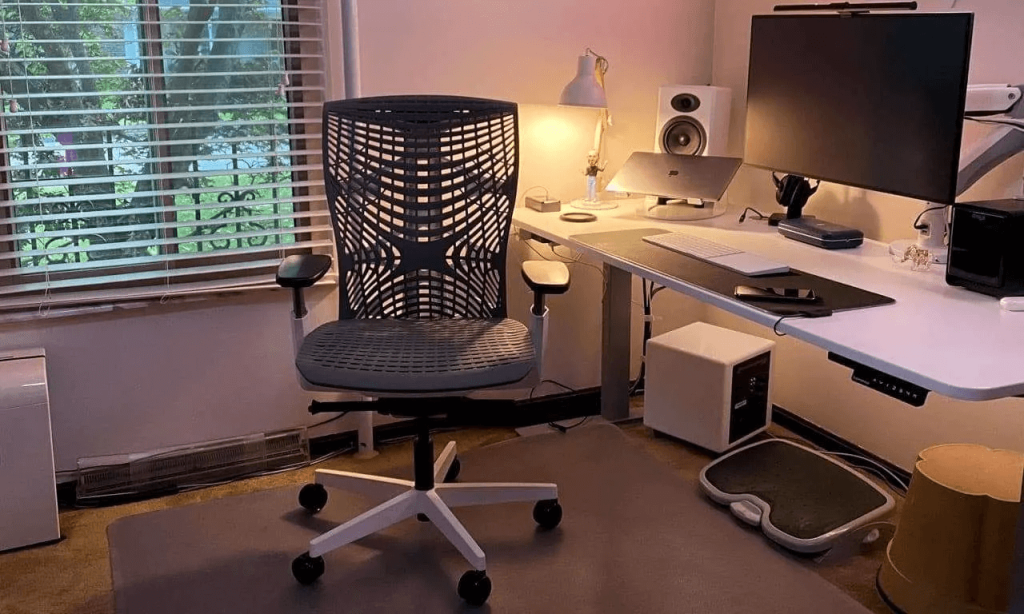 ErgoChair Pro
The Autonomous ErgoChair Core is a cutting-edge ergonomic chair that alleviates pain and discomfort. It owns an innovative tilt mechanism allowing for a smooth and effortless transition from sitting upright to reclining.
The product is designed to withstand heat, helping you to stay focused and comfortable while you work. It also offers a range of customizable settings, including height adjustment and tension control so that you can tailor your chair to your preferences.
Conclusion
The answer to "What is an ergonomic office chair?" is valuable and impressive. Most ergonomic products are highly evaluated for keeping you healthy and improving your body. This is not except for the ergonomic office. Consider different kinds of ergonomic office chairs.
What makes an ergonomic office chair outstanding?

An outstanding ergonomic office chair should provide excellent lumbar support, adjustable armrests, and a comfortable seat cushion. It should also be flexible in height and tilt to accommodate different body types and sitting positions. All of these things are important to consider.

What are the standards for ergonomic office chairs?

Ergonomic office chairs must meet specific standards to ensure they provide adequate support for the user. They relate to seat height, lumbar support, armrests, a swivel base, and smooth-rolling casters.

How should you sit in your ergonomic office chair correctly?

To sit correctly in your ergonomic office chair, you must adjust the seat height so your feet are flat on the ground and your knees are at a 90-degree angle. You then ensure the lumbar support at the small of your back, adjust the armrests to relax your shoulders, and finalize by maintaining good posture.