Many office workers are worried about their chairs as they keep sinking without signs of staying up, which can bring much discomfort and affect their posture.
This article will help sway this confusion by presenting simple tips on how to fix an office chair that won't stay up. Now, let's get started!
What Won't Office Chairs Stay Up?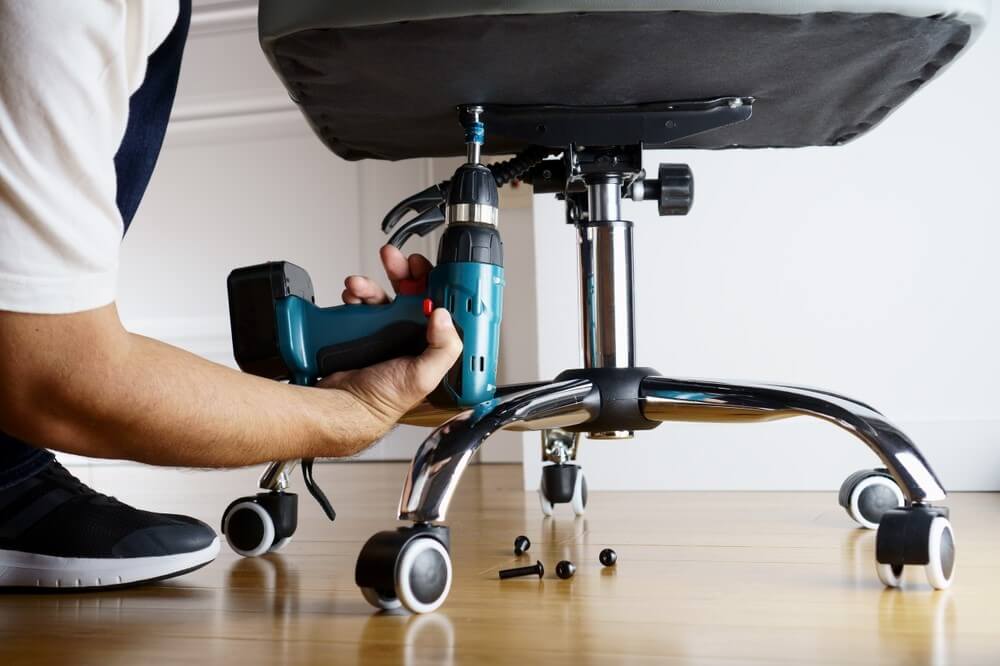 There is something wrong with your chair if it keeps sinking whenever you sit on it. In most situations, the underlying culprit lies in a malfunctioning cylinder.
A cylinder or a gas lift helps support users' weight and stabilize the chair. This explains why you have some bounce feelings when taking a seat because much air is compressed within the cylinder. When a worn-out cylinder cannot fully sustain the pressure, the chair won't stay up properly. Besides being worn, the problem of a gas lift derives from cheap and degraded-quality materials.
If you put too much load on it, surpassing the allowable maximum, which results in a broken piston mechanism. The frequency of abrupt sitting behaviors is also conducive to the height adjustment system's failure.
How To Fix An Office Chair That Won't Stay Up?
Our post equips you with four viable methods of fixing a chair that cannot stay up. These include replacing a gas lift, installing a specialized kit, using a hose clamp and duct tape, and relying on a plastic gasket.
Replacing a gas lift
As mentioned earlier, a damaged cylinder is one of the leading causes of a wrong chair. If you encounter this problem, remove a faulty gas lift before installing a new one. Avoid purchasing dirty cheap products because they are notorious for bad quality.
First, you must overturn it and remove the piston from the wheelbase. Then, use a hammer to give your cylinder a solid hit so the connection between your chair and its lift starts to lose.
To break this connection, clamp a wrench forcefully on the actual cylinder. Amid this practice, try to pull and rotate the cylinder away. Repeat this process for some time, and install a new gas lift immediately when you take it out.
Read more: How To Dispose Of Office Chair?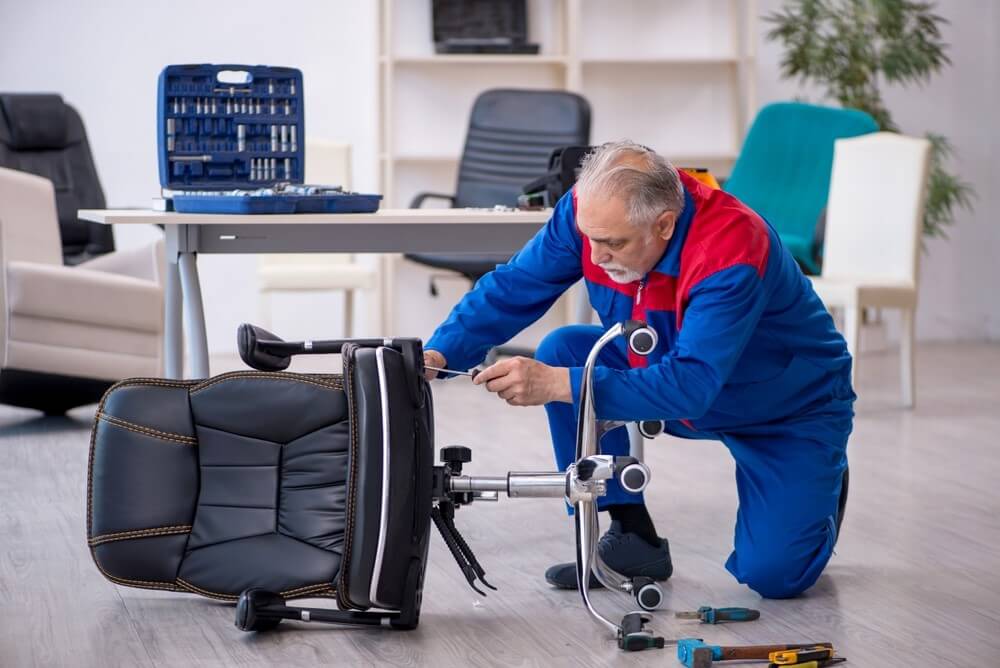 Installing a specialized kit
The best option is a Saver kit from Herman Miller. You must attach this tool to the spacers to support the seat better. You should measure the desired height and snap sufficient rings onto the piston.
Use a wrench set to tighten them slightly until you cannot rotate them anymore. Suppose the ring is prone to damage. Buying some spares as an alternative in an emergency is advisable.
A positive aspect of this approach is that you fix the chair in one position, making it easier and more effective.
Using a hose clamp and duct tape
A hose clamp and duct tape often prevent a chair from sinking. Pinpoint an area where you intend to hold a hose clamp and wrap the duct tape around it. Rotate the clamp' screws clockwise with the help of a screwdriver.
If you want to smoothen the surface, rely on sandpaper. Finally, take a visual examination and test your chair by sitting on it.
Read more: How to Fix A Broken Office Chair?
Using a plastic gasket
The eventual solution is to use a plastic gasket to maintain the chair's height. Under this circumstance, you must cut one side of the gasket or pipe by following its length.
Then, please attach it to the metal cylinder carefully until it fits. If the left space is too large, continue cutting the plastic gasket into smaller sections.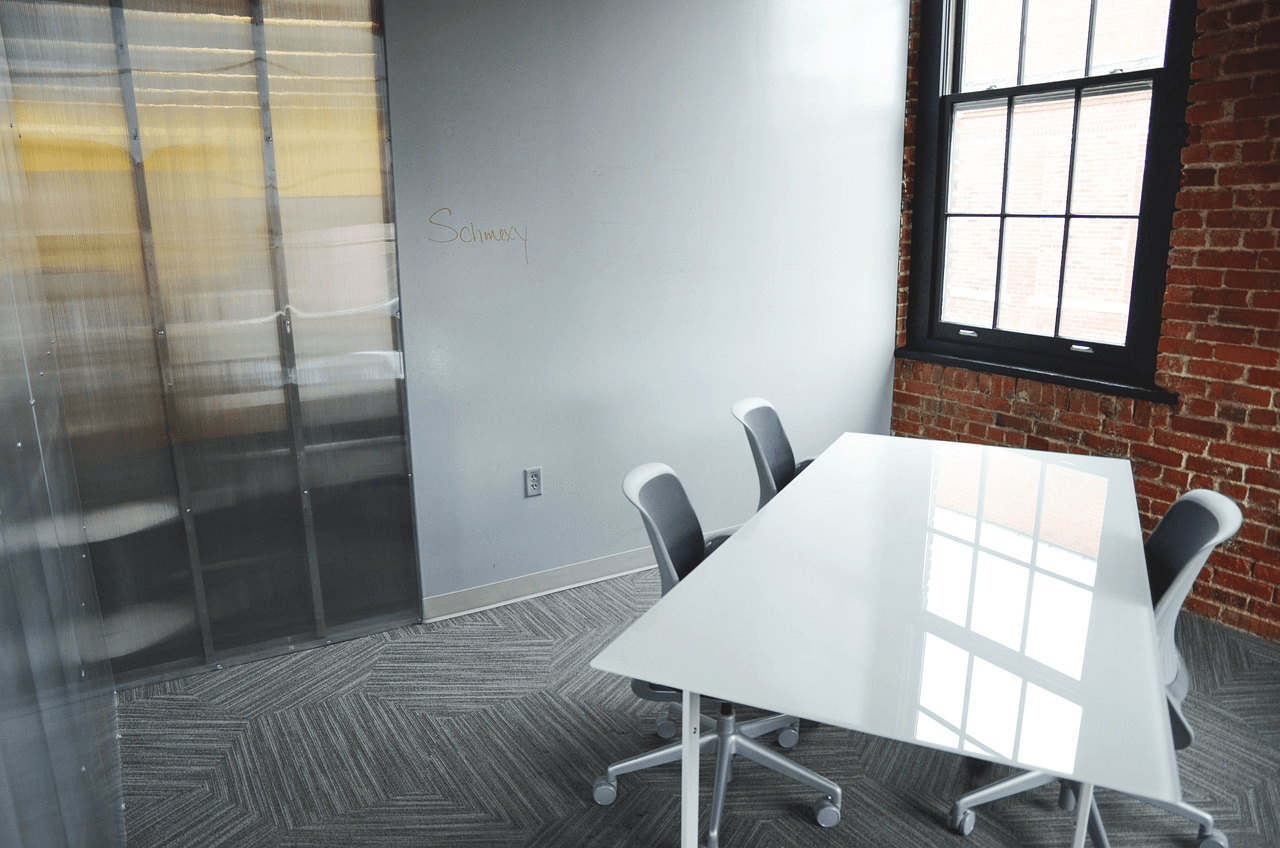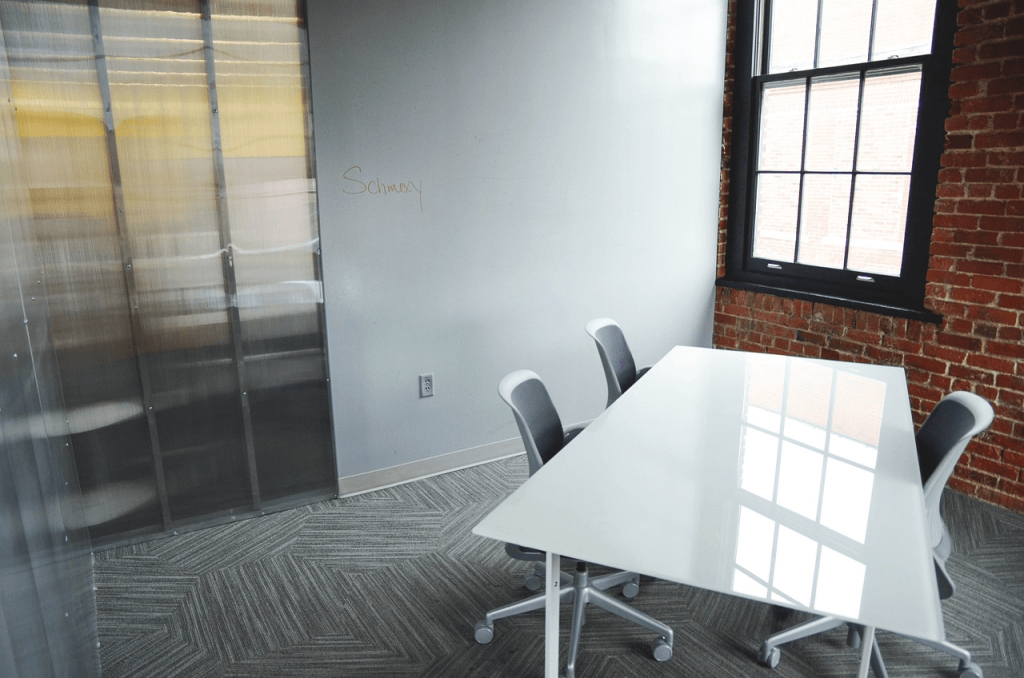 Conclusion
This article has offered a key to the mystery: How to fix an office chair that won't stay up? The four approaches above will come in handy sometime in the future, and we hope you can understand and apply them sensibly in each fix.
How long does an office chair start to sink?

The answer varies wildly, depending on several factors, like the intensity and frequency of use or maintenance. Yet, a typical chair will depreciate after two months of use.

How to prevent your office chair from sinking in the future?

To secure your chair's quality to the full and keep office chair from sinking, avoid directly standing, abruptly sitting on it, or overloading it. Routine cleaning and checkup also help you extend its lifespan.

Can you fix the hydraulics on an office chair?

Yes. The easiest way is to replace the entire cylinder with a replacement kit. If you need more confidence in your skills, bring it to a reliable office equipment store, and professional technicians will help you.