Delve into this Amazon basic office chair review and improve your seating experience. Exploring its ergonomic design and comfort features. This article will help you determine whether this office chair meets expectations. Discover if it's the perfect addition to elevate your workspace experience!

Overview Of Amazon Basic Office Chair
The Amazon Basics brand is famous for its wide range of practical products. This brand's office chairs offer a variety of ergonomic seating options. All these chairs are designed to fit each customer's different preferences and needs. The brand's office chairs focus on simplicity and functionality. They feature clean designs that blend with various office or home decorations.
Amazon Basics office chairs are a cost-effective and reliable seating solution. They're an excellent choice for home offices, corporate environments, and study spaces.
Top 3 Ergonomic Models Of Amazon Basic
Follow this list below to know the most seek-after models of Amazon Basic!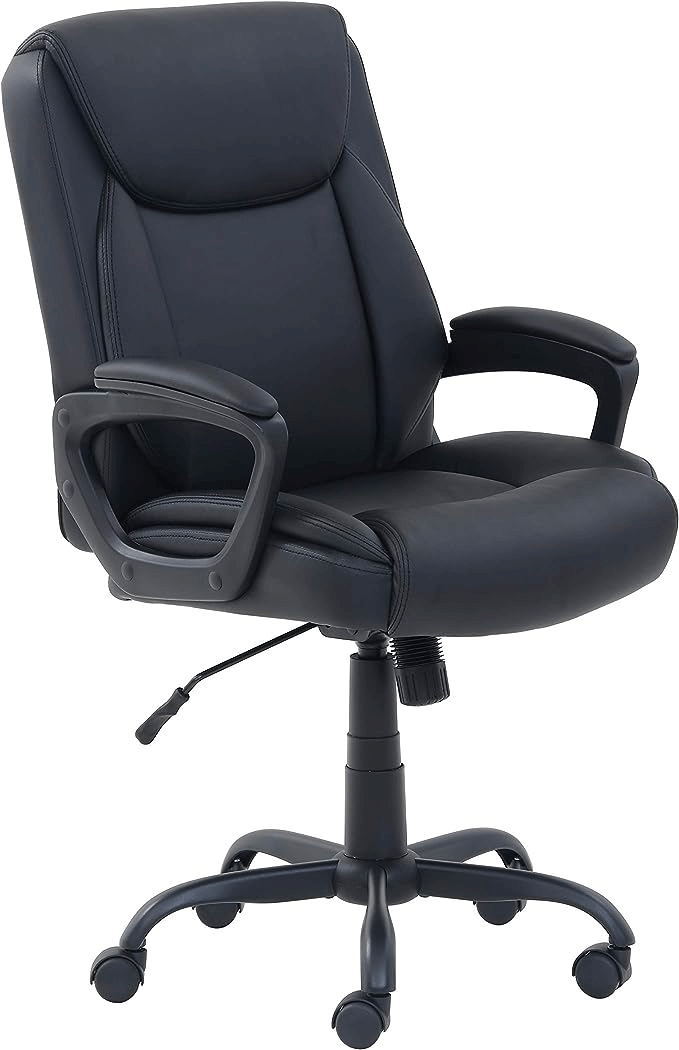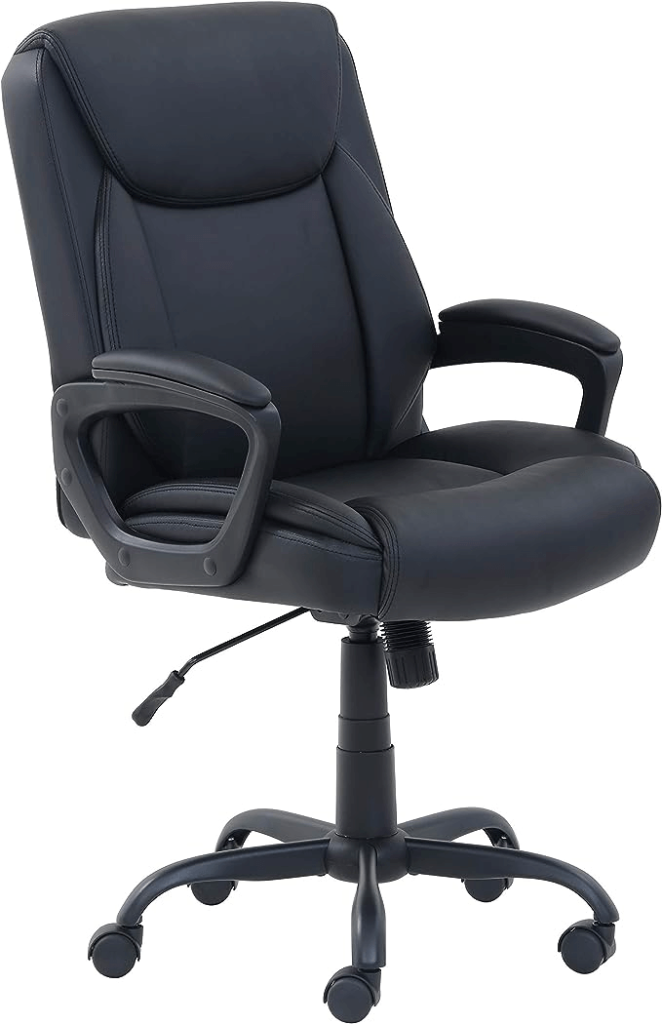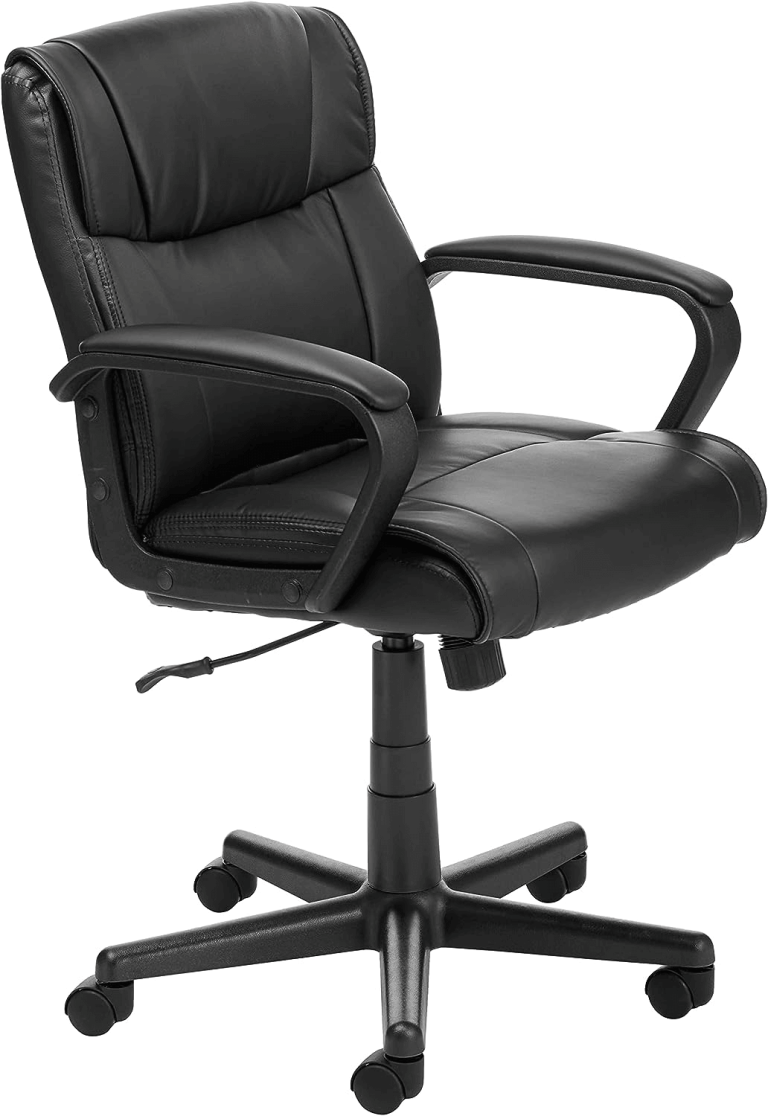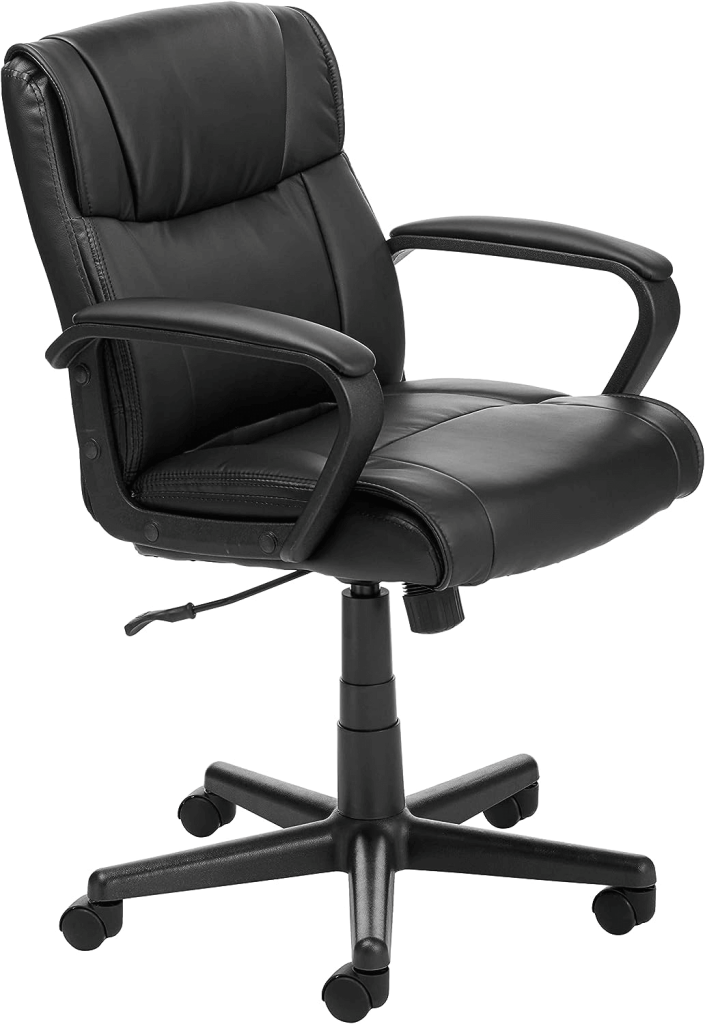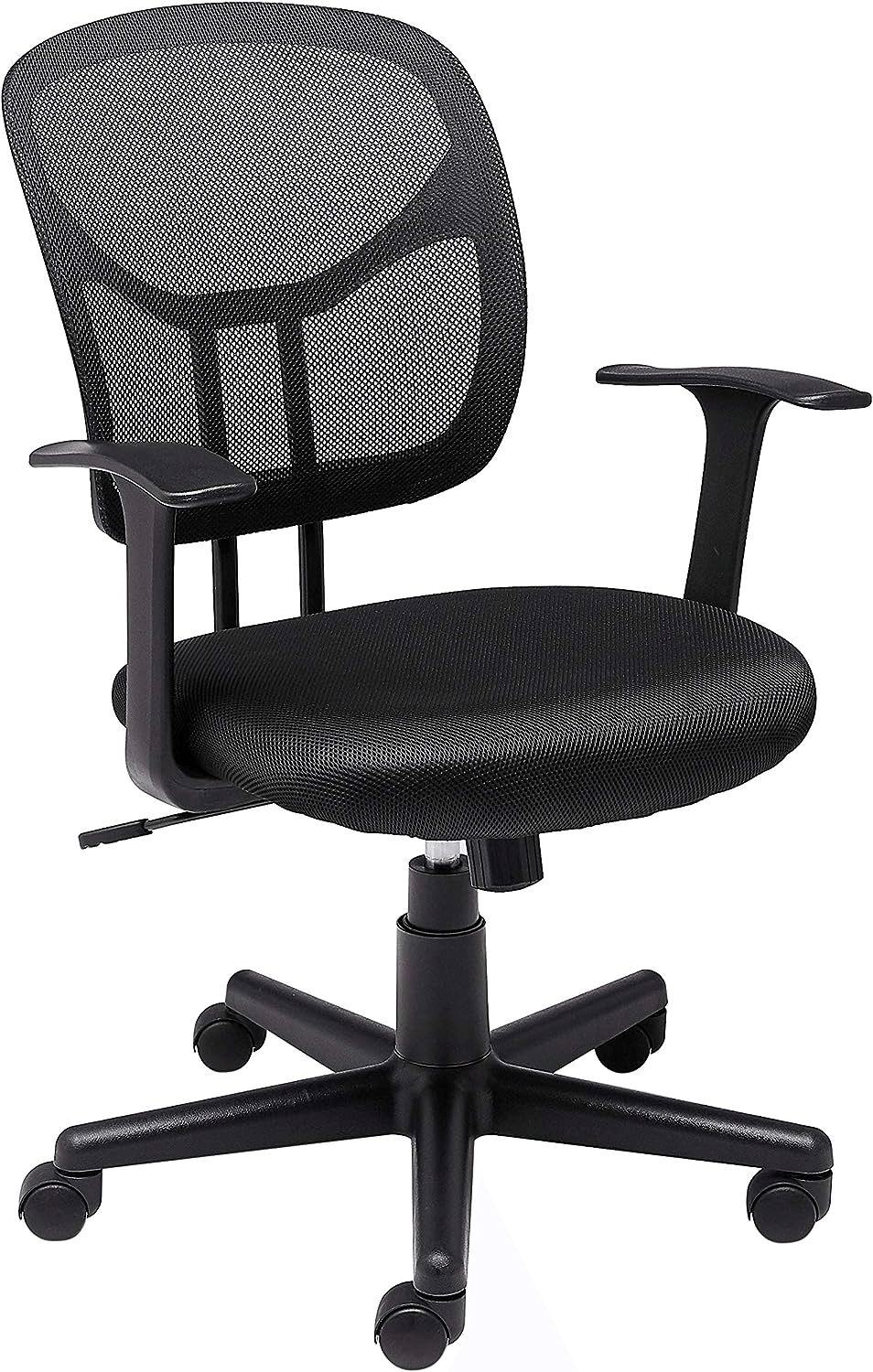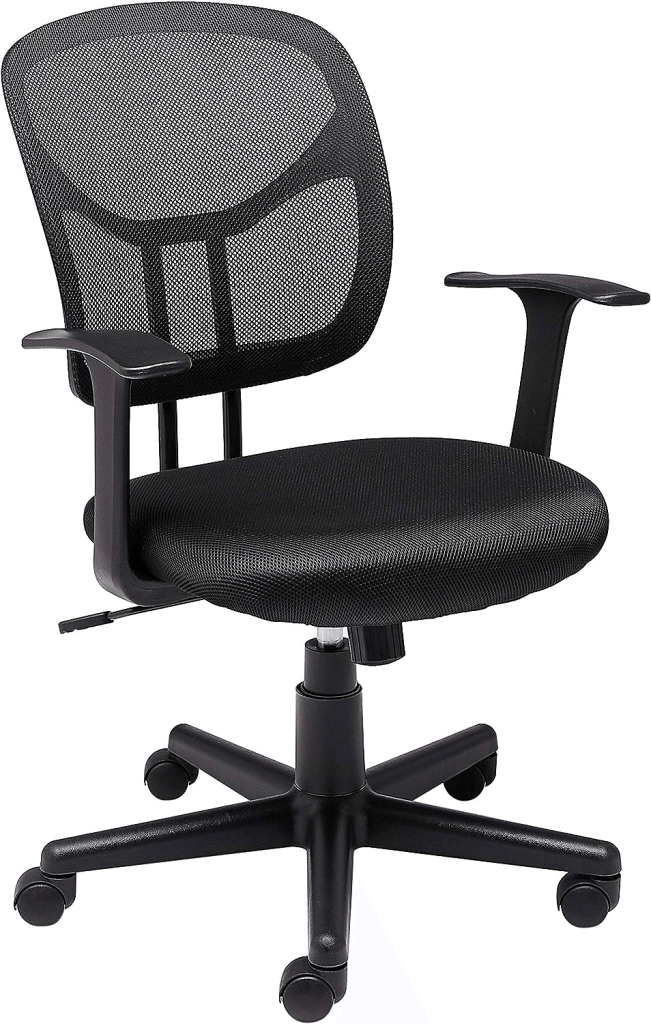 Amazon Basic Classic Puresoft PU Padded Mid-Back Office Computer Desk Chair With Armrest
Amazon Basic Padded Office Desk Chair With Armrests
Amazon Basic Mesh, Mid-Back, Adjustable, Swivel Office Desk Chair With Armrests
Its luxurious Puresoft upholstery and padded mid-back provide extra comfort and support. With sturdy construction and a sleek design, this chair enhances any workspace.
The chair's adjustable height and swivel feature ensure flexibility and ease of movement. This model combines durability and affordability, offering reliable support, and functionality.
Its breathable mesh back promotes airflow, providing comfort during long work hours. It's an excellent addition to any productive workspace.
Main Highlights Of Amazon Basic Office Chair
Explore the standout features of these budget-friendly chairs. Upgrade your workspace and boost productivity today!
Pros and cons
Design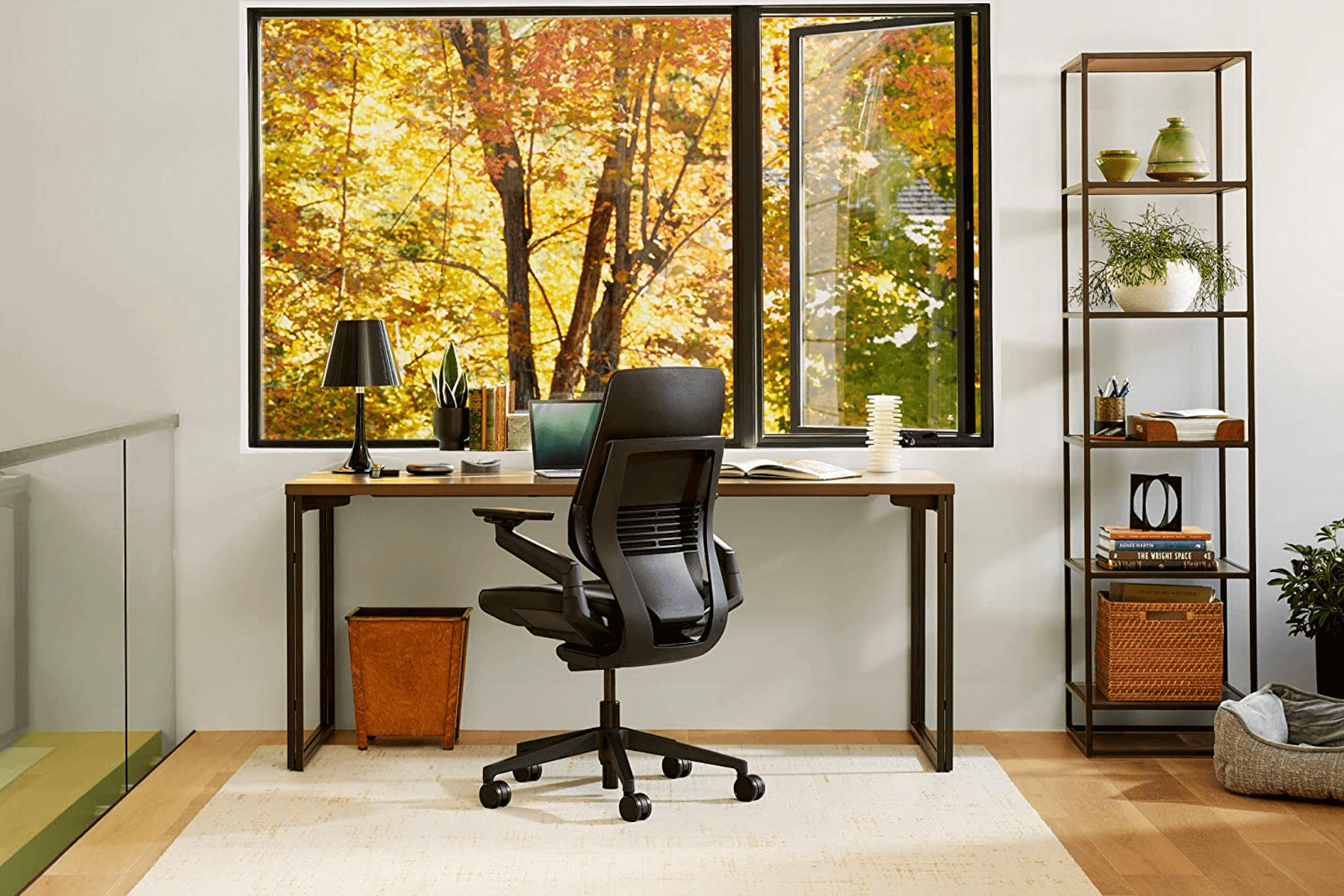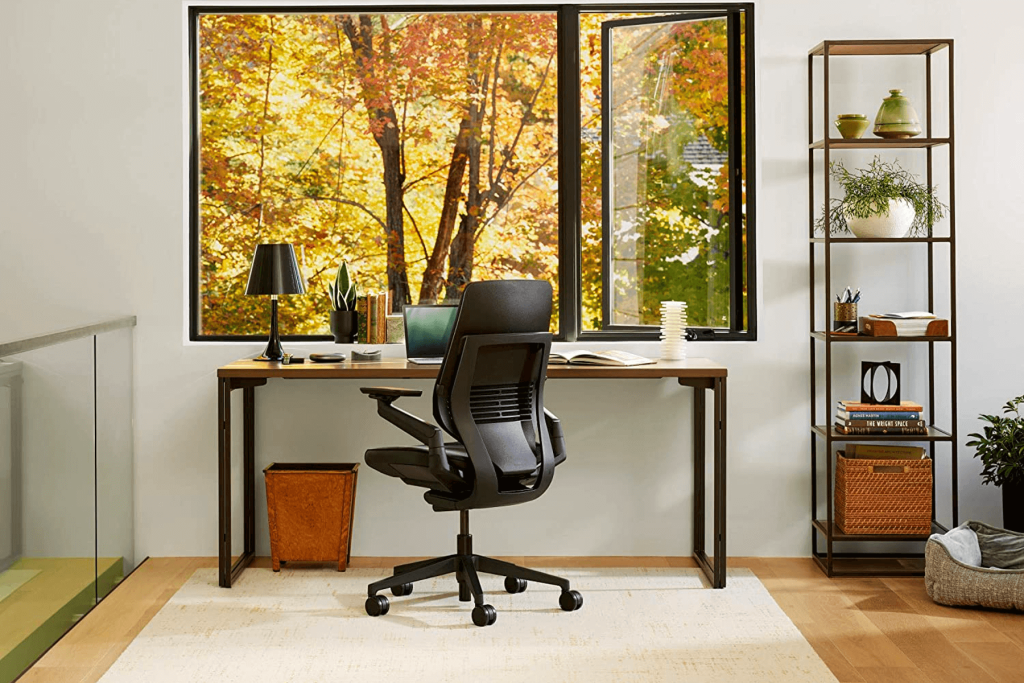 Design is a key aspect you can't miss on this Amazon Basic office chair review. These chairs boast sleek and modern aesthetics, blending well with any workspace decor. The thoughtful design incorporates ergonomic elements, ensuring maximum comfort and functionality. Whether it's a vintage or contemporary style, this brand delivers on form and function.
Adjustability
Adjustability is a standout feature across all of this brand's chair models. You can enjoy customizable seating with adjustable height and tilt. This versatility ensures a perfect fit for customers of varying heights and preferences. Whether you need lumbar support or a relaxed recline, these chairs will provide flexibility. They can adapt to your unique needs and promote optimal comfort and productivity.
Comfort
Comfort takes center stage in all the brand's office chair models. With plush cushioning, these chairs provide exceptional support for long hours of sitting. The chairs often use breathable materials to keep you cool. Meanwhile, their contoured features help relieve pressure points. With these chairs, you can experience the ultimate relaxation and focus on your tasks.
Material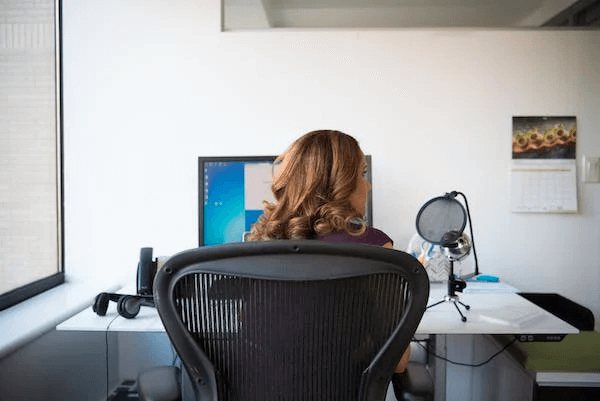 This brand of office chair models is crafted with high-quality materials. The chairs boast durable frames that ensure long-lasting performance. The upholstery is made from premium fabrics or leather. This helps provide a touch of sophistication and easy maintenance. The breathable mesh or plush padding enhances comfort, while sturdy components guarantee reliability. Trust in the quality materials used to create your perfect workspace companion.
Read more: Furmax Office Chair Review 
Durability
In this Amazon Basic office chair review, durability is a common theme. These chairs are built to withstand daily use with robust construction and high-quality materials.
With durable upholstery, these chairs are designed to serve your frequent use. When you invest in this brand's office chairs, you can receive long-lasting reliability.
Performance
All models of this brand deliver excellent performance. Engineers designed these chairs with precision, ensuring top-notch functionality and comfort. They offer smooth swivel movements and effortless adjustments.
This makes them adapt seamlessly to your needs. With designs, they promote good posture and reduce strain during extended work sessions. This brand's products can elevate your productivity and focus on tasks with this brand's products.
Price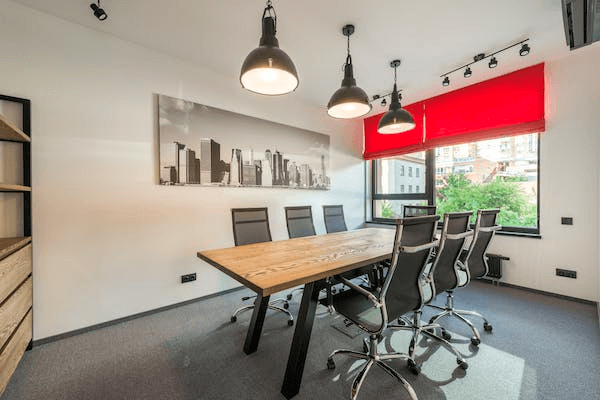 The brand's chair models offer great value for their price range. With a variety of options, these chairs can suit different budgets. Prices range from $100 to $300.
This range makes them a practical choice for anyone seeking a high-quality and budget-friendly seating solution. This brand's product offers you the best of comfort at a reasonable price.
Our verdict
The brand's chairs impress with their ergonomic design and durable materials. They provide exceptional comfort and support productivity during long work hours.
With various models to choose from, there's an option for every workspace and budget. Whether you need an affordable chair or a high-end chair, this brand's chairs deliver quality and value.
Customer Review
The reviews for all Amazon Basic office chair models consistently highlight their impressive features. Many customers praise the chairs' comfort, noting the supportive design and cushioning.
Read more: Neo Office Chair Review
Adjustable features also receive positive feedback as they allow customers to personalize their seating experience. They appreciate the durability of these chairs, with the construction that withstands daily use.
The ergonomic design also contributes to better posture, and helps reduce soreness during extended work sessions. The affordable pricing makes them an attractive choice for various budgets. However, some reviews mention limited color options as a minor drawback.
Conclusions
Amazon Basic office chairs offer an excellent combination of comfort and functionality. With various models to choose from, they cater to different preferences and budgets. With this Amazon Basic office chair review, you can enhance your seating experience from now on!
If you want to know more about this brand, this video can help you:
What material are Amazon basic chairs made of?

Amazon Basic chairs are made of high-quality materials. This includes sturdy frames and premium fabric or leather for enhanced comfort and durability.

What type of chair is best for office work?

Ergonomic office chairs are best for office work. They provide proper support, adjustability, and comfort. They can boost your productivity and overall health.

Which chair is best for long hours?

An ergonomic chair with ample cushioning and adjustable features is best for long hours. It provides comfort and support, preventing discomfort during extended work sessions.